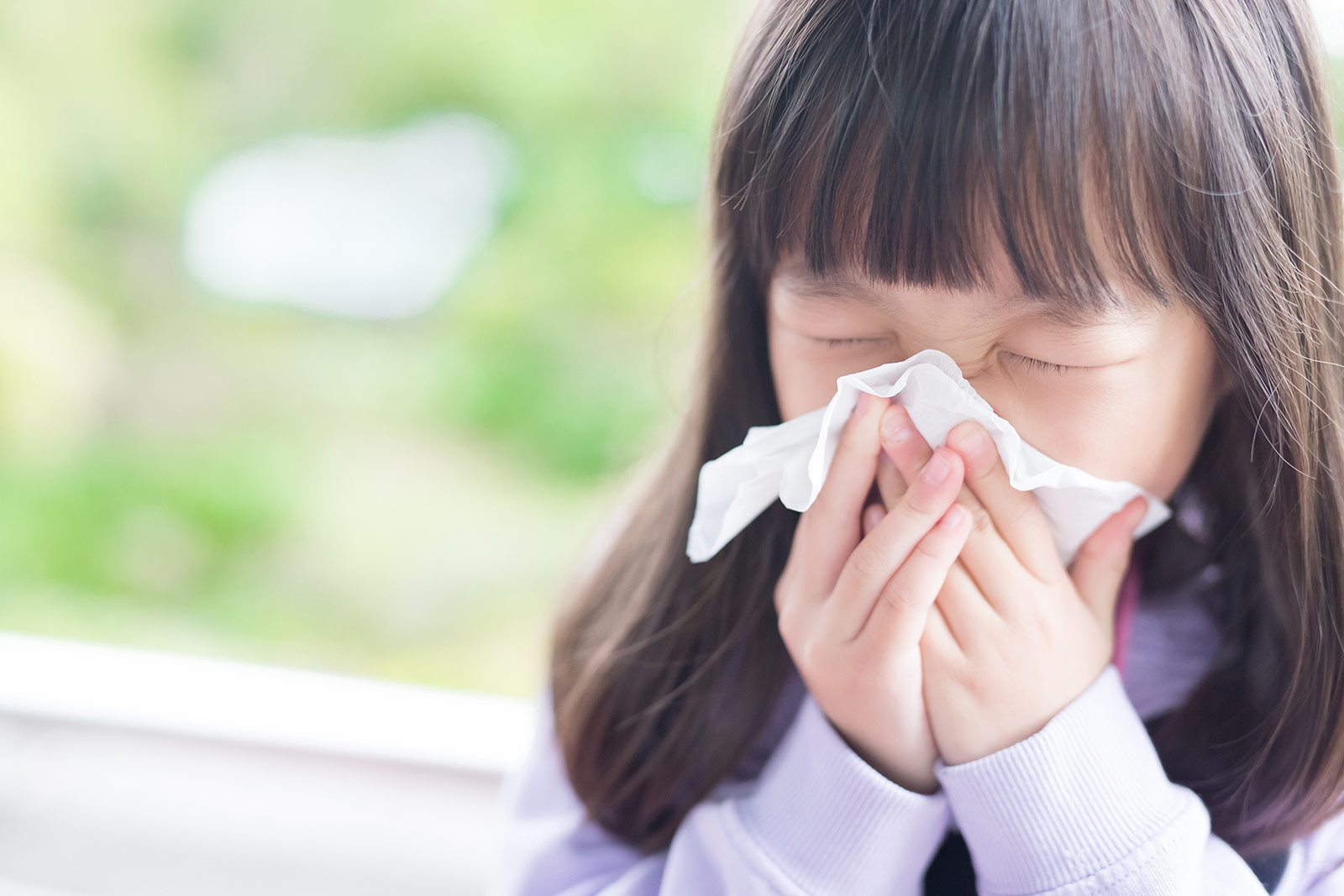 Protecting Your Medically Fragile Infant or Child from the Flu
August 24, 2019
Pediatric Medical Equipment: How to Properly Clean and Store
Here at Children's Home Medical Equipment, Inc. we know how important pediatric medical equipment and supplies are to your medically fragile child. We also know it's just as important for your child's medical equipment and supplies to be properly cleaned and stored. It's a huge help having these items at home providing assists in improving your medically fragile child's way of life. When medical equipment is properly cleaned and stored, it helps children that are medically complex from becoming sick or getting an infection.
What are Pediatric Medical Equipment and Supplies
Pediatric medical equipment and supplies are necessary for medically fragile children. Some are vital to their health, and others make it easier for parents and other caregivers to care for the child. They also improve a child with complex medical needs wellbeing and quality of life. These are items like: apnea monitors, Smart II monitors, phototherapy, nebulizers, Pari nebulizers, enteral feeding pumps, tracheostomy tubes, custom tracheostomy tubes, Mic-Key buttons, Mini-One g-tubes, PEG tubes, high and low-flow oxygen regulators, Trilogy ventilators, LTV1150 ventilators, NewPort ventilators, Dinamap blood pressure monitors, pulse oximeters with neonatal, infant and child probes, ostomy supplies, specialty wound care dressings, urology supplies, pediatric wheelchairs, crutches and walkers, diapers, and more.
Leading Pediatric Medical Equipment Supplier in Orlando, FL
We know first-hand what it means to families and caregivers of medically fragile children to work with a company they can trust and who values quality care. That's why we are proud to have Children's Home Medical Equipment, Inc. as part of the ChildrenFirst Health Care System.  As Orlando's BEST pediatric medical equipment and supply provider, we proudly serve families in Orlando and surrounding areas. We proudly maintain a large inventory of equipment and supplies providing prompt delivery to your home.
Our inventory is suitable for patients of all ages and sizes as well. Having a local supplier with a ready to go inventory is beneficial because we're able to get you your equipment and supplies quickly. This sets us apart from most medical equipment suppliers due to the fact many of their warehouses are not local and their inventory on their in-town trucks is minimal.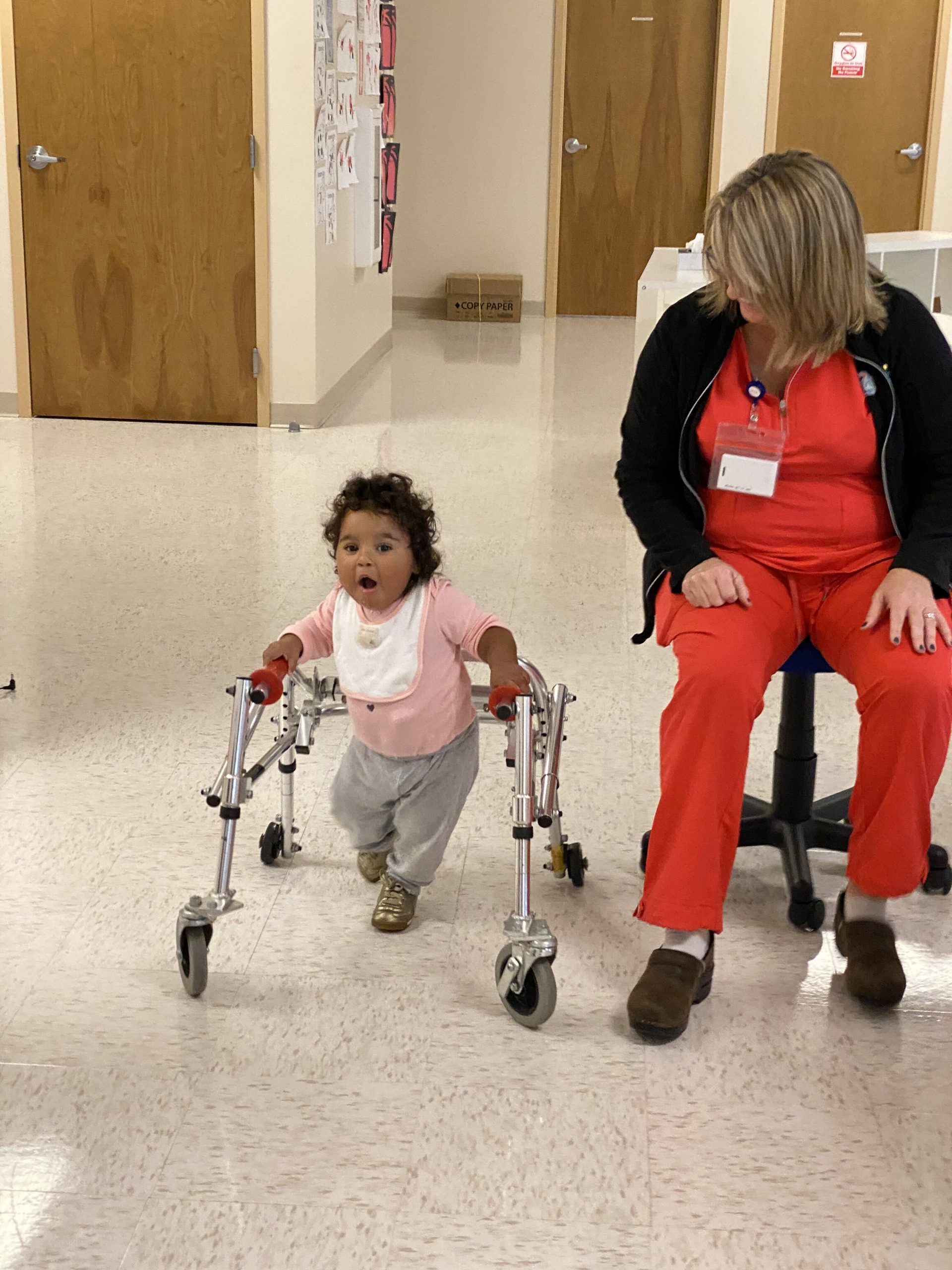 Why is it Important to Properly Clean and Store Pediatric Durable Medical Equipment and Supplies?
Having durable medical equipment and supplies at home is amazing! It allows you to provide your child with the care they need in the comfort of their home. However, as you know, these items come with the responsibility of keeping them clean and properly stored.
Once you receive your durable medical equipment and supplies, it's critical you review the proper care methods for them. Depending on the item, different methods are required to ensure proper cleaning. Most items used at home will be noncritical items or items that fall under environmental surfaces.
Proper Sanitation of Pediatric Medical Equipment & Supplies
The list of medical equipment and supplies is pretty lengthy. Here are some best practices of some frequently used equipment to ensure they are being properly cleaned and stored, keeping your child as healthy as possible.
CLEANING INSTRUCTIONS: Ventilator/CPAP/Bi-PAP Machines
VENTILATOR/CPAP/BIPAP
Wipe the exterior surfaces of the machine with a clean, damp cloth. The use of an antibacterial cleaning solution is recommended. Be sure to wipe away any residual cleaner. To prevent damage to the plastic components and front panel, do NOT use cleaning agents containing ammonium chloride, other chloride compounds or abrasive cleaners.
HUMIDIFIER
Empty water daily and replace it to the FULL line with DISTILLED WATER.
CPAP/Bi-PAP Humidifier – WARNING: Before washing, allow the humidifier heater plate and water to cool down for approximately 15 minutes before removing the water tank. Wash the parts of the tank in the dishwasher (TOP SHELF ONLY) or in a solution of warm water and mild liquid dishwashing soap. Rinse with clean water and allow to air dry.
Ventilator Respiratory Humidifier – WARNING: Before washing allow the humidifier heater plate and water to cool down for approximately 15 minutes. Wash Humidifier Base with a damp cloth, clean the humidifier with either the following: Isopropyl Alcohol or normal dishwashing detergent, Temperature Probe should be wiped clean before each use. DO NOT immerse the heater base or temperature probe electrical connections in any liquid.
HUMIDIFIER CHAMBER – Replace water to FULL line with Distilled or Sterile Water as needed. Wipe outside of the chamber with a damp cloth until clean. Replace with each circuit change as needed.
MASK and HEADGEAR
 – Hand clean the Mask Cushion DAILY with warm water and mild soap. You can also use mask cleaning wipes. Rinse well with drinking quality water and allow to air dry out of direct sunlight. Wash Headgear by hand weekly including soft sleeves, headgear can be washed without being disassembled. Rinse well and allow to air dry out of direct sunlight.
TUBING
Gently wash the tubing WEEKLY, including the connectors. Be sure to clean the entire inner surface of the tube by ensuring it is fully immersed in warm water and mild soap solution during gentle agitation by hand. Thoroughly rinse all soap residues from the connectors and tube and air dry before the next use. Tubing can be hung over a door to ensure all water drains before use. Tubing can be replaced every 6 months or as needed.
CLEANING INSTRUCTIONS: Hand-Held Respiratory Nebulizer
RESPIRATORY NEBULIZER
Wash your hands. Then wipe the outside of the nebulizer with warm water. After EACH treatment, disassemble the nebulizer kit completely and rinse thoroughly under warm tap water. Do NOT submerge tubing in water. Allow to air dry on a clean paper towel.
PLASTIC TUBING
This carries the air to the nebulizer and does not require cleaning unless it is dirty on the outside. The tubing can be wiped off, but do NOT try to wash the inside. If it looks dirty on the inside it should be replaced. You can wipe the air compressor on the outside. The air filters should be replaced according to the manufacturer's instructions.
CLEANING INSTRUCTIONS: Oxygen Equipment
OXYGEN CONCENTRATOR
Begin by unplugging the oxygen concentrator from its power source. Then dip a soft cloth in a solution of mild dishwashing soap and warm water. Next, squeeze cloth until damp and wipe down the concentrator. Rinse cloth clean and remove any excess soap from the concentrator. Let the concentrator air-dry or dry with a lint-free cloth.
PARTICLE FILTER
Begin by removing the filter per manufacturer's instructions. Fill a tub or sink with warm water and mild dishwashing soap. Dip the filter into the solution in the tub or sink. Use a wet cloth to remove excess dirt and dust. Then rinse the filter to remove any excess soap. Let the filter air-dry or place on a thick towel to absorb excess water.
NASAL CANNULA
Soak the cannula in a solution of mild dishwashing soap and warm water. Then rinse the cannula with a solution of water and white vinegar (10 to 1.) Rinse the cannula thoroughly and hang to air-dry.
ADDITIONAL TIPS

Avoid using an oxygen concentrator in a dusty environment.
Use a voltage stabilizer to offset voltage fluctuation.
 Do NOT submerge the concentrator in water.
Most manufacturers recommend cleaning the particle filter at least once a month.
Most experts recommend cleaning the outside of the concentrator and external filters (if applicable) weekly.
Use alcohol to wipe down the tubing connected to the nasal cannula daily.
Replace nasal cannulas and tubing monthly if using oxygen continuously or every 2 months if using oxygen intermittently.
Make sure the particle filter is completely dry before reinsertion.
Check the owner's manual for recommended service intervals for the concentrator.
Most experts recommend the concentrator have 1 to 2 feet of clearance from the wall.
CLEANING INSTRUCTIONS: Cough Assist T70
THE DEVICE
Clean this MONTHLY. Unplug the device and clean the external surface using one of the following cleaning agents:
A clean cloth dampened with water and a mild detergent
70% Isopropyl alcohol
DisCide towelettes
10% chlorine bleach solution
Allow the device to dry completely before plugging in the power cord. The device does not require routine servicing.
BREATHING CIRCUIT, INTERFACE & BACTERIA FILTER
Clean this DAILY. After EACH use, the breathing hose and patient interface should be washed thoroughly with mild liquid detergent and water. The parts need to be dried completely before each use. Replace every 3-6 months. The bacteria filter CANNOT be washed. It has to be replaced when blocked with mucus or trapped moisture. Replace the mask if it becomes torn.
AIR FILTER
Under normal usage, you should clean the air filter at least once every two weeks and replace it with a new one every 6 months. If the device is operating, stop the airflow. Disconnect the device from the power source. Remove the filter from the enclosure. Examine the filter for cleanliness and integrity. Wash the filter in warm water with a mild detergent. Rinse thoroughly to remove all residue. Allow the filter to air dry completely. Replace the filter if it is torn or damaged. Only Philips Respironics filters should be used as replacement filters. Reinstall the filter.
CLEANING INSTRUCTIONS: Bivona Tracheostomy Tube
CLEANING A BIVONA TRACHEOSTOMY TUBE
Place trach tube, obturator, and wedge in a clean container filled with hot water and standard dish soap. Allow parts to soak in soapy water for 60 minutes.
Use cotton tip swab to thoroughly clean inside and outside of: trach tube flange, trach tube hub, and trach tube shaft. Repeat steps 1 and 2 until you've removed all mucus from the trach tube.
Completely rinse trach tube, obturator, and wedge with hot water. Next Step: Disinfect trach tube, obturator, and wedge.
DISINFECTING A BIVONA TRACHEOSTOMY TUBE
Fill a clean pot with cold water. Bring water to a rolling boil on the stove. Remove pot from heat after the water begins to rapidly boil.
Immediately place a trach tube, obturator, and wedge into water. Cover pot with a lid and allow water to cool.
Wash work surface and cover with a clean towel. Place all items on the clean towel and allow to air dry completely. Store items in a clean container.
Proper Storage of Pediatric Medical Equipment & Supplies
After properly cleaning and disinfecting your medical equipment and supplies, it's important that you properly store them too. This is for sanitary reasons as well as ensuring your equipment will function correctly.
HEAT & HUMIDITY
Medical devices may not function correctly if exposed to high levels of heat or humidity. Manufacturer information and product labeling often describe the tolerance levels of the equipment.
Excess levels of heat and humidity may:

Cause instruments to work in unexpected or unusual ways.
Reduce the lifespan or destroy products.
Compromise sterility of products.
ELECTRICAL EQUIPMENT
Do NOT use if the power cord or device is wet or frayed!
Medical equipment is not for outdoor use.
If the devices are exposed to water or high humidity they may not operate properly.
Before use, wipe the outside thoroughly with a dry cloth and assure the power cord is dry.
Check all settings and alarms as some devices reset to factory default when power is interrupted or the battery is depleted fully.
Do not stretch cords across doorways.
Do not attach cords to walls or baseboards with nails or staples.
Medical equipment utilizes a 3-hole plug for safety to ground the device.
If a device is not working properly, turn it off and notify your Medical Equipment Provider.
STERILE PACKAGING
If the packaging is damaged, dirty or has signs it was wet or is currently wet, do NOT use the item. It can no longer be considered sterile.
Store supplies in a dry area, off the ground in an area free from possible contamination by bugs, rodents, animals or the elements.
MEDICATIONS, BREAST MILK & FORMULA
Store medications at the temperature recommended by the manufacturer (room temperature or refrigerated.)
Safe Storage Times for Breast Milk:

Room Temperature 77° F or cooler………………..4 hours
Thawed in the refrigerator (from freezer)………24 hours
In a refrigerator (30°F or colder)……………………4 days
In the back of a freezer (0°F or colder)…………….9 months
In a deep freezer (-4°F or colder)…………………..12 months

Store formula in a temperature-controlled area. (The garage is NOT a good storage area in Florida due to the extreme temperatures reached which exceed storage recommendations.)
Keep medications out of the reach of children or individuals who may access medications inappropriately.
Keep medications in their original container with the labels, do not use expired medications.
Do not flush old medications down the toilet or down the sink as it impacts the water supply.
Children's Home Medical Equipment, Inc.
Children's Home Medical Equipment, Inc is operated through ChildrenFirst Health Care System. We are a local full-service pediatric durable medical equipment provider servicing children in the Central Florida area. Contact us today for all your child's pediatric home medical equipment needs.