ChildrenFirst, Where Quality Changes Lives
February 10, 2023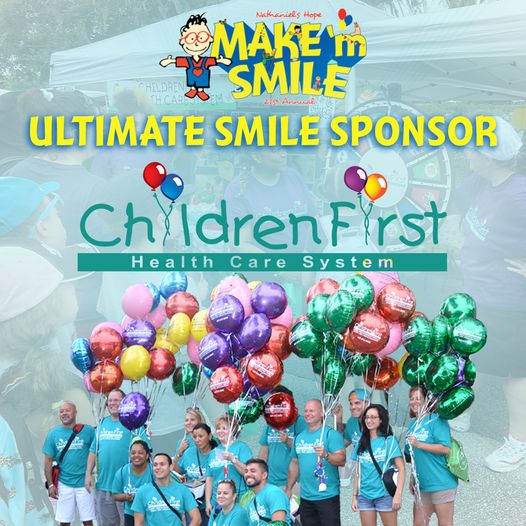 Ultimate Smile Sponsor for MAKE'm SMILE
April 7, 2023
Benefits of Pediatric Private-Duty Nursing
ChildrenFirst Home Health Care Services provides individualized pediatric private-duty nursing and in-home therapy services throughout Central Florida. Our pediatric caregivers include registered nurses (RN), licensed practical nurses (LPN), physical therapists (PT), occupational therapists (OT), speech therapists (ST), and respiratory therapists (RT).
Our team here at ChildrenFirst has experience using the most advanced and high-tech equipment. They also specialize in caring for technology-dependent infants and children whose lives are impacted by various conditions and illnesses. We provide positive and nurturing care, which helps promote each child's maximum attainment of their individualized healthcare goals. Our team respects the dignity, worth, and uniqueness of each child involved in our care. The knowledgeable staff at ChildrenFirst will handle all the paperwork requirements and process your child's admission so that it is stress-free for you and your family.
Home Nursing Around the Clock
ChildrenFirst Home Health Services offers skilled home nursing up to 24 hours daily, seven days a week. This service is provided to medically fragile and medically complex newborns, infants, children, and adolescents to 21 years of age. Here at ChildrenFirst, we understand the challenges of caring for a medically complex child who requires numerous medical services and products.
Our experienced case managers, bedside RNs, and LPNs work closely with parents and physicians to ensure a thorough and expertly coordinated care plan is implemented. We provide full parent education on all clinical services. 
Transition Care
From Hospital to Home
Transitional care from hospital to home plays a significant role in recovery or health stability. ChildrenFirst Home Health Care Services facilitates transitional care through nursing and in-home therapy provided by specialized health care professionals. We also specialize in transitioning premature, neonatal infants from a hospital to a natural home environment.
Specialized Neonatal Care
We offer an array of advanced equipment and sophisticated services that allows us to care for infants with complex or unusually severe conditions once stabilized and discharged from the hospital. Area children's hospitals recognize ChildrenFirst Home Health Care Services as the leading provider of post-hospital neonatal care. Our team is experienced in transitioning medically complex premature infants from hospital to home. Our unique skills and continuity of care provides an invaluable resource for families at home with their fragile infants.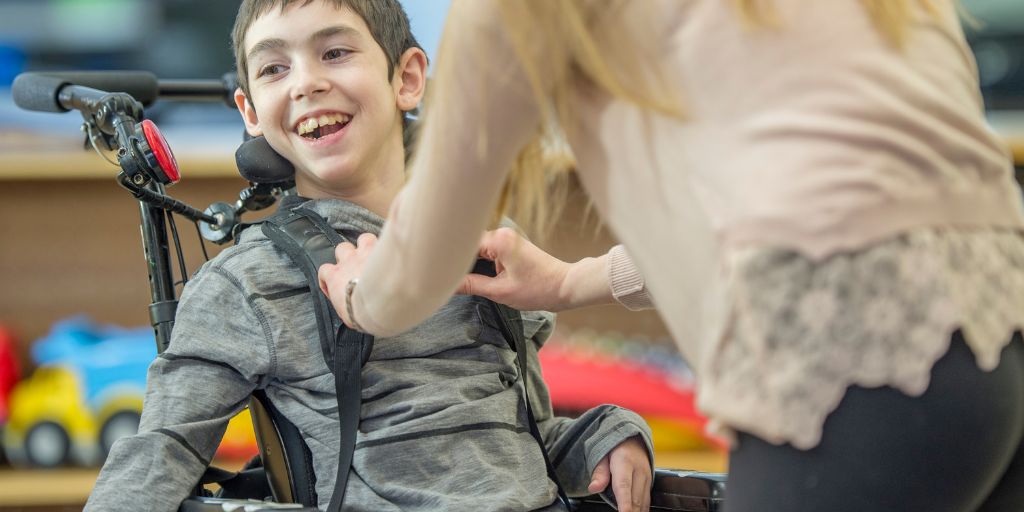 Benefits of having a Pediatric Private-Duty Nurse
Quality of Your Child's Life 
Pediatric private-duty nursing will allow you and your child to receive the support you all need to improve your child with medically complex needs life. 
Having a private-duty nurse can enable your child to maintain a higher level of independence because they have someone to manage their medications, equipment, and personal care needs. 
Reduce the Need for Hospitalizations
Pediatric private-duty nursing provides care for your child's many medical needs at home. Hospitals are vital, yet they can also increase a child with medically complex needs risk of infection or complications. Also, having your child in the hospital burdens you and the rest of your family. 
Keep Your Family Together 
A prime concern for many families with a child who is medically complex is keeping the family together. Family time can be challenging when you are in and out of the hospital and at doctors' appointments. With a private-duty nurse, the need for hospitalizations is reduced, allowing you to spend more time with your child and the rest of the family. 
In-Home Therapy with Pediatric Private Duty Nursing
Pediatric Physical Therapy
ChildrenFirst Home Health Services provides a full range of pediatric Physical (PT), Occupational (OT), and Speech (ST or SLP) therapies to infants and children in our Central Florida community.
Our specialized therapies help your child function at their highest level. With the in-home therapy provided by ChildrenFirst, your child can meet developmental milestones and interact with everyday activities as fully as possible. We use some of the latest techniques to help maximize your child's functional outcomes.
Pediatric Occupational Therapy
Our Occupational Therapists (OT) specialize in evaluating and treating fine motor, visual processing, self-help, sensory processing, motor coordination, cognitive, and social skills. Our focus is on improving the daily functional tasks in your child's life.
Pediatric Speech Therapy
Our Speech Therapists (ST or SLP) specialize in evaluating and treating speech, language, oral motor, and feeding disorders. We promote your child's ability to understand and express their needs and wants. The therapy goals we establish for your child with medically complex needs aid in developing your child's receptive and expressive language, articulation, and social skills.
ChildrenFirst – Benefits of Pediatric Private Duty Nursing
If you are located in Central Florida and have a child with complex medical needs, private-duty nursing could benefit your child and family. Contact us today to learn more about the services we provide!