Orlando's Best Medical
Pediatric Group Homes
Pediatric Pavilion, Inc. operates community-based residential group homes throughout Central Florida for children and young adults with special medical and developmental needs. Our Medical Group Home provides a transitional care environment to help clients transition smoothly from a hospital to their home, preventing hospital readmissions.
Pediatric Pavilion, Inc.
Medical Group Homes
: 407-513-3031 : info@childrenfirst.com
Caring for
Complex Medical Needs
The staff serving Pediatric Pavilion, Inc. are experts in caring for clients with medical needs using ventilator, tracheotomy, G-tube and other complex therapies and treatments that are hard to find in non-institutional, natural home environments.  The health care professionals serving Pediatric Pavilion, Inc. are able to care for clients on ventilation for life support, or who are recovering from organ transplant or other surgery, have advanced cancers, have suffered from traumatic brain injury or near-drowning or who are living with Spina Bifida or other complex medical conditions.
Based on the clients' plan of care and progress, some clients are with the Pediatric Pavilion for a year or two of intensive clinical management and are discharged home to their family, while other clients live at the Pediatric Pavilion as their home.  We respect the dignity, worth and uniqueness of each client. Our caregivers treat each client with the care and compassion that would be shown to their own family members.
For More Information
Contact Us
To learn more about our Medical Group Homes or ask questions, complete the fields below and a teammate will get back to you.

Providing
Transitional Care
Pediatric Pavilion, Inc. provides a transitional care environment to help clients transition smoothly from a hospital to their home and prevent avoidable hospital readmissions. Transitional care programs have been shown to reduce avoidable hospital readmissions significantly. Through collaborative care coordination, our transitional care environment helps clients transition from the hospital more quickly and receive coordinated home-based care as they complete their recovery in our medical group homes prior to returning home.
Pediatric Pavilion RN clinical case managers work closely with hospital discharge planners and social workers to establish a plan of care and facilitate the transition. Once the client is discharged from the hospital, we facilitate all the support and care needed while they reside in the medical group home and then transition to their own family home.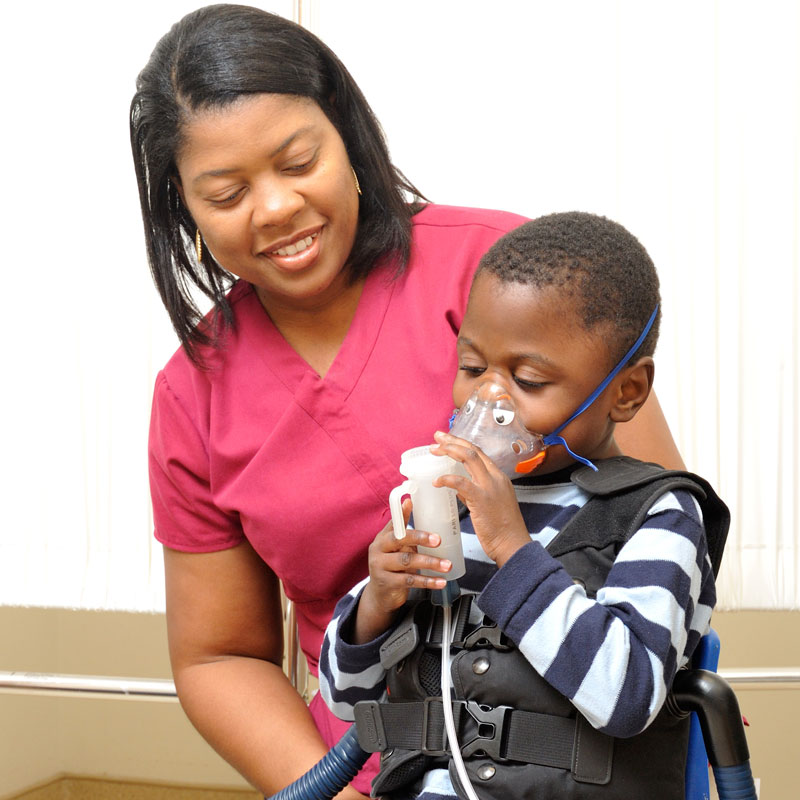 Trained Health Professionals on Site
Parents, family members and caregivers can trust that their loved ones are in the caring and capable hands of trained health professionals including Registered Nurses, Licensed Practical Nurses, Pharmacists, and Licensed Speech, Physical, Occupational and Respiratory Therapists.
Additional support personnel include 24/7 property management, environmental and dietary staff.  Also, physicians make monthly visits to each medical group home providing care to those residents that are homebound.  Each resident receives the care and therapies that are specific to their needs.
Natural & Nurturing
Pediatric Pavilion, Inc. medical group homes offer natural living environments that are more warm and homelike than nursing homes, long term care facilities and institutions. Residents, where appropriate, receive in-home schooling or school transport. Pediatric Pavilion, Inc. has a community inclusive focus which allows recreation and social interaction to enhance the lives of each resident.
Medical Group Home Locations
The Pediatric Pavilion Group Homes are located in residential neighborhoods throughout Central Florida. For the privacy of our children, we do not disclose the addresses. Please contact us for more information at 407-513-3000.