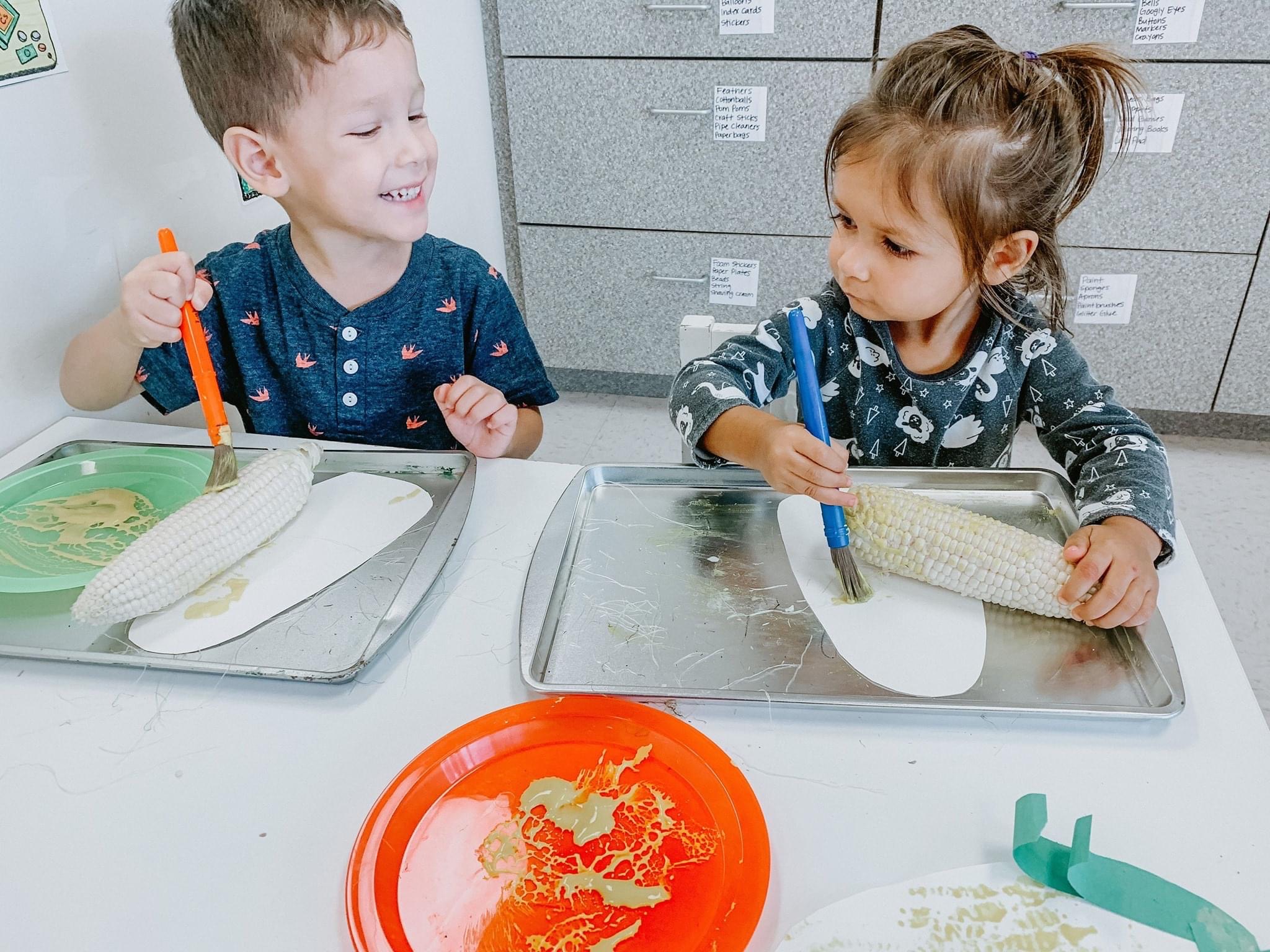 At-Home Activities for Medically Complex Kids
January 27, 2023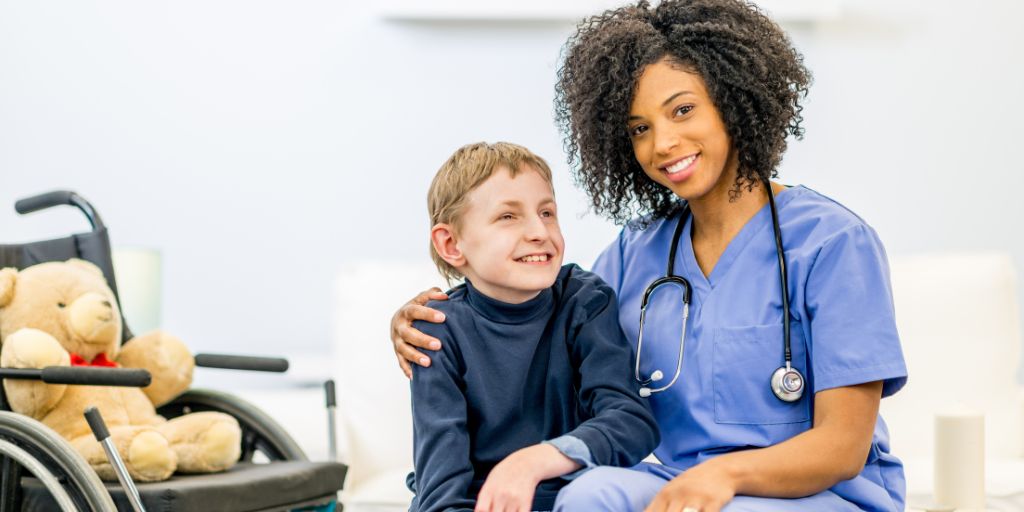 Benefits of Pediatric Private Duty Nursing
March 16, 2023
ChildrenFirst, Where Quality Changes Lives
Here at ChildrenFirst, we believe that quality changes lives. We understand the challenges of caring for medically fragile and medically complex children. We respond to their needs with the utmost quality, unlimited love, compassion, and unsurpassed skill. You can rely on us for care and support. 
Quality Changes Lives
Specialized Pediatric Home Care and Ancillary Care Service Divisions
ChildrenFirst Health Care System offers complete pediatric health care through specialized pediatric home care and ancillary care service divisions. We offer unmatched services because we believe quality changes lives!
1. Prescribed Pediatric Extended Care
ChildrenFirst's PPEC locations are award-winning medical daycare centers dedicated to the best care of medically fragile infants and children. They are specifically designed to optimize the development of each child's independence while helping them reach their full potential. Child educators strategically plan daily in the learning center at every ChildrenFirst PPEC to foster all areas of child development: cognitive, emotional, language, physical, and social. Daily care at our center involves clinical interventions, therapy services, and educational activities.
Along with you and your child's physician, we determine your child's specific nursing and therapeutic goals. You'll receive a daily note describing what clinical interventions were done, what therapies (physical therapy PT, occupational therapy OT, and speech and language therapy ST or SLP) were received, and what developmental and educational activities occurred. 
Quality Changes Lives
ChildrenFirst PPEC centers are open Monday through Friday from 6:00 AM to 6:00 PM. We welcome all children from newborn to age 21.

Our staff of qualified professionals includes experienced RNs, LPNs, Physical Therapists (PT), Speech Therapists (ST or SLP), Occupational Therapists (OT), and certified preschool teachers.
All this is provided to enrich your child's learning experience and change their lives through the quality provided at ChildrenFirst PPEC centers.
2. Durable Medical Equipment (Pediatric Medical Equipment Supply & Enteral Nutrition Therapy)
Children's Home Medical Equipment, Inc.
Children's Home Medical Equipment, Inc. is a full-service pediatric Durable Medical Equipment (DME) provider servicing all of your home medical equipment and enteral nutrition needs. 
Children's Home Medical Equipment, Inc. has a large staff of Respiratory Therapists, Registered Nurses, Certified Technicians, and Patient Service Representatives. We offer the latest technologies in respiratory-related equipment. We supply and service your child's enteral feeding needs, from feeding pumps to g-tubes to hard-to-find enteral formulas.
We maintain a large local inventory of pediatric home medical equipment and supplies capable of serving all ages and sizes of patients, ranging from premature infants to long-term pediatric patients who have reached adulthood. We also offer 24-hour On Call services for any questions or issues that may arise with your home medical equipment. After-hour services are available to ensure quality care.
3. Outpatient Pediatric Therapy
ChildrenFirst Therapy Services
At ChildrenFirst, we offer a full range of Therapy Services. These include pediatric Physical (PT), Occupational (OT), and Speech (ST or SLP) therapies for infants and children in our Central Florida community.
We have an experienced team of pediatric rehabilitation therapists, including Physical (PT), Occupational (OT), and Speech (ST or SLP) Therapists, as well as certified therapy assistants. This team helps each child function at the highest level, meet developmental milestones, and interact with activities as fully as possible. We strive to help each child meet their therapeutic goals by providing the most positive and nurturing care possible. 
Our therapy services provide quality that changes your child's life. After our comprehensive screening and evaluation process, we design a unique therapy program tailored to your child. Our goal is for your child to achieve as much function and independence as possible.
4. Pediatric Group Homes
Pediatric Pavilion, Inc. operates community-based residential group homes throughout Central Florida for children and young adults with special medical and developmental needs. Our Medical Group Home provides a transitional care environment to help clients transition smoothly from a hospital to their home, preventing hospital readmissions.
The healthcare professionals serving Pediatric Pavilion, Inc. can care for clients on ventilation for life support, who are recovering from organ transplant or other surgery, who have advanced cancers, who have suffered from traumatic brain injury or near-drowning, or who are living with Spina Bifida or other complex medical conditions. Our staff are experts in caring for clients with medical needs using tracheotomy, ventilator, G-tube, and other complex therapies. They are also experts in treatments that are hard to find in non-institutional, natural home environments.
Quality Changes Lives
Our caregivers treat each client with the care and compassion their family members would show them. Based on the client's plan of care and progress, some clients are with the Pediatric Pavilion for a year or two of intensive clinical management and are discharged home to their families. Other clients live at the Pediatric Pavilion as their home.

We provide a transitional care environment to help clients transition smoothly from a hospital to their homes. These transitional care programs have been shown to reduce avoidable hospital readmissions significantly.
Pediatric Pavilion RN clinical case managers work closely with hospital discharge planners and social workers to establish a plan of care and facilitate the transition.
Each resident receives care and therapies that are specific to their needs. Families and caregivers can trust that their loved ones are in the caring and capable hands of trained health professionals. Our health professionals include Registered Nurses, Licensed Practical Nurses, Pharmacists, and Licensed Speech, Physical, Occupational, and Respiratory Therapists.
Pediatric Pavilion, Inc. medical group homes offer natural living environments that are more warm and homelike than nursing homes, long-term care facilities, and institutions. We have a community-inclusive focus that allows recreation and social interaction to enhance the lives of each resident.
5. Pediatric Private Duty Nursing
ChildrenFirst Home Health Care Services
ChildrenFirst Home Health Care Services provides individualized pediatric private-duty nursing and in-home therapy services throughout Central Florida. Our services promote each child's healthcare goals by providing quality care. We respect the dignity, worth, and uniqueness of each child in our care.
We understand the challenges of caring for a medically complex child who requires numerous medical services and products. ChildrenFirst Home Health Services provides skilled home nursing up to 24 hours daily, 7 days a week. These services are available to medically fragile and medically complex newborns, infants, children, and adolescents to 21 years of age. 
ChildrenFirst

,

where Quality Changes Lives
Here at ChildrenFirst, we are dedicated to providing the highest quality of care, with compassion, to every infant, child, adolescent, and young adult we serve. We focus on the unique needs of our patients and families by treating all patients and families with dignity and respect. We strive to educate and support families as partners in their child's care. We help chronically ill children live the healthiest life possible. We provide exceptional and innovative care through our integrated health system of nursing, therapy, medical equipment and supplies, and our medical group homes, medical day care centers, and outpatient therapy centers. Here at ChildrenFirst, quality changes lives.