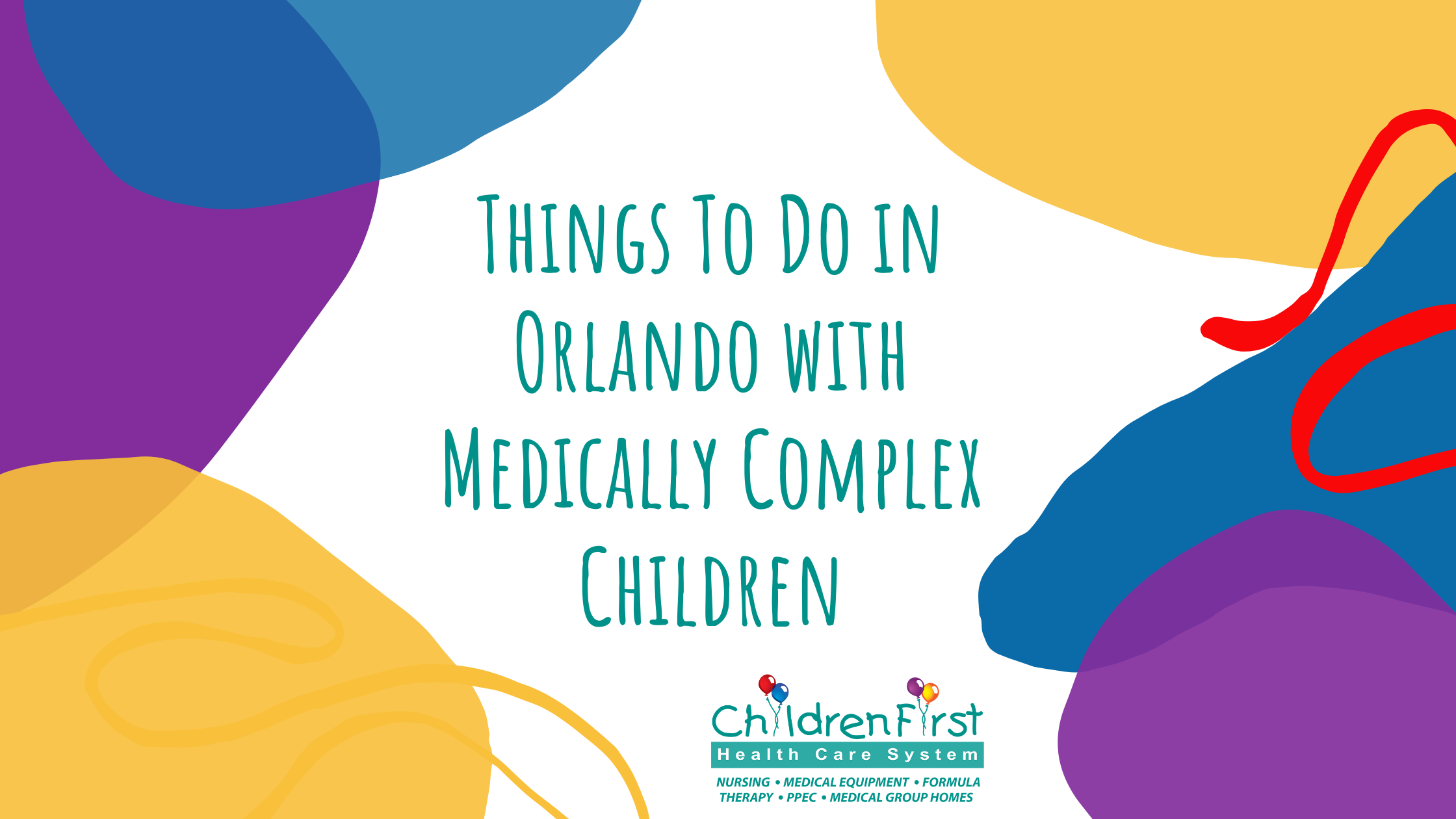 Things To Do in Orlando with Medically Complex Children
July 27, 2020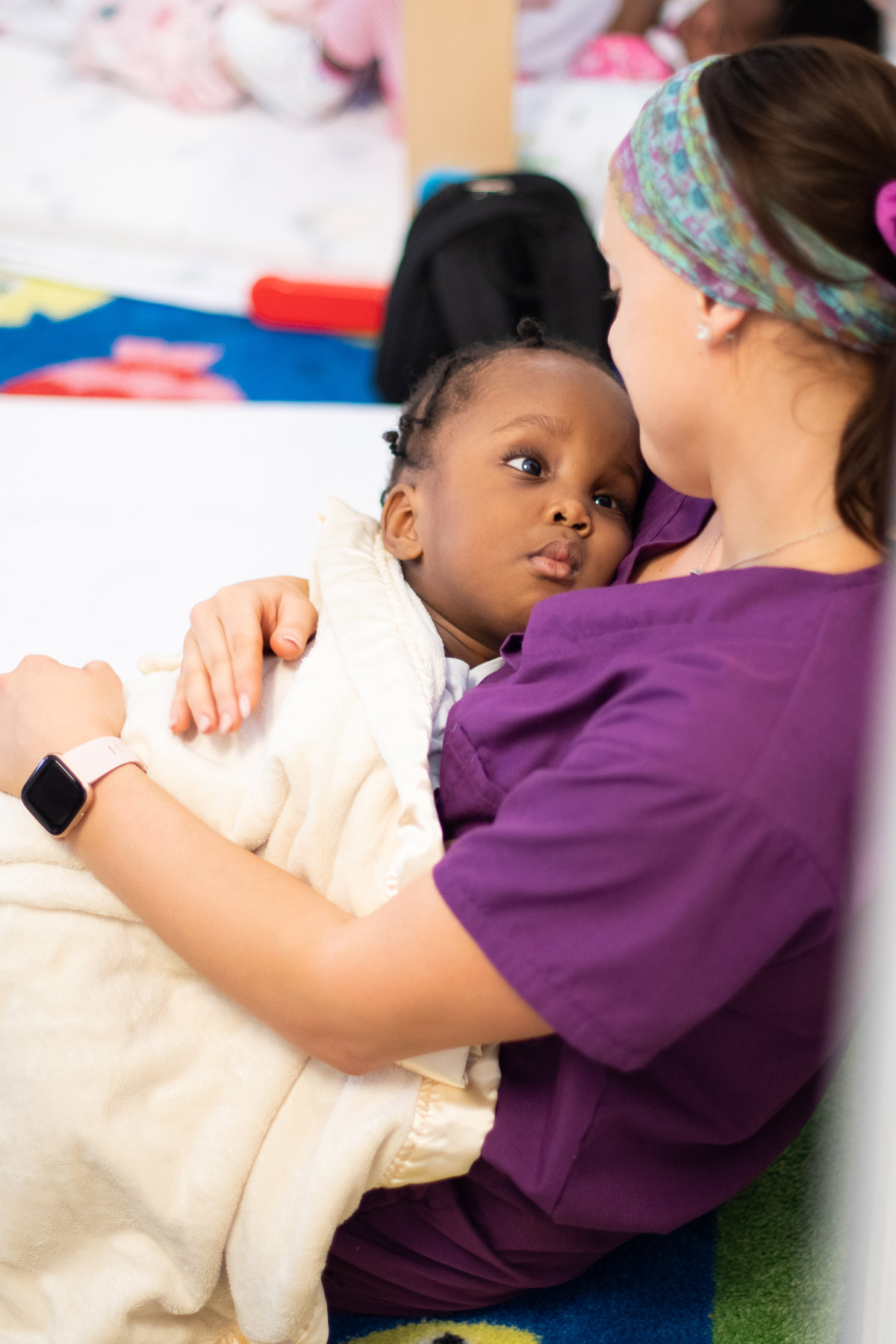 Medically Complex Child: More than Special Needs
October 19, 2020
Specialty Care After the NICU
The birth of a child is one of the most memorable moments of life for parents. While it's typically a blissful time, sometimes parents welcome a new baby into the world that requires a little extra care. Whether a parent knows ahead of time that their infant may need to spend some time in the NICU, or it happens at birth, no one can fully prepare for NICU life. And no one knows this better than a NICU parent.
So, what happens after NICU? What if your infant requires additional medical support? We have you covered here at ChildrenFirst Health Care System. We specialize in providing the highest quality of care to infants in Central Florida after they leave the NICU. Our services cover everything your infant may require from durable medical equipment, enteral nutrition, therapy services, medical day care, and even transitional care through our medical group homes.
What is the NICU?
The NICU or Neonatal Intensive Care Unit is a nursery in a hospital that provides around the clock care to sick or premature babies. It's equipped with the staff and equipment to provide the specialty care these babies need. Neonatal refers to the first 30 days of life. While in the NICU babies receive the extra care and medical support needed in order to build their strength and continue to develop so they can eventually go home.
Some parents discover that their baby will be born with complex medical needs while pregnant. This gives parents time to prepare as much as possible for their baby's time in NICU, others do not find out until the baby is born.
Reasons Babies Go to the NICU
When preparing for pregnancy and birth, parents may not imagine that their child will need to stay in the NICU. However, there are many reasons why sometimes a baby may need additional support after birth. After birth a baby goes through an evaluation in order to assess their temperature, breathing, heart rate. If something is abnormal, a baby may be sent to the NICU for further testing and observation. In some cases, a baby may be admitted due to a birth defect or other medical condition.
Some of the most common reasons babies go to the NICU are:
Premature Birth – When a baby is born early (before 37 weeks) they are considered premature. A preemie may not be developed physically or developmentally enough at this age to sustain life without medical support. While in the NICU a preemie will receive help maintaining their body temperature and be fed specialty formula as well as receive an IV. The care they receive here is crucial for their long-term neurological health.
Low Birth Weight – Sometimes babies are born with a low birth weight (less than 5.5 pounds) and need special monitoring and feedings to ensure they are gaining weight properly. In the NICU they may be given specialty formula with extra calories and their diapers will be monitored for output.
Respiratory Distress Syndrome (RDS) – This is when a baby is unable to breath properly on their own because the lungs have not fully developed before, they were born. It is very common in preemies. The NICU is equipped with various machines to assist with their breathing depending on how much help they need.
Difficult Birth – A traumatic delivery can result in decreased oxygen or blood flow to the baby. Babies will need to go to the NICU for care such as whole body cooling to prevent brain injury.
Health Conditions –  Babies born with birth defects or other medical conditions can require a stay in the NICU. Conditions may include: congenital disorders, severe neurological conditions, functional impairment, developmental disabilities, and developmental delays. Many babies born with these conditions will require continued specialty medical care even after the NICU. Click here to learn more about medically fragile and medically complex infants.
ChildrenFirst is here to Help with Your Baby's Transition Home
ChildrenFirst is a full-service pediatric health care system in Central Florida. We have six specialized pediatric home care and ancillary care service divisions. Depending of your babies needs we will work with their doctor to provide support for them after their NICU stay. Here's a look at each of our services and the support they can provide your baby.
We understand that each baby's needs are unique and require a different plan. While some are long term, others are shorter. Regardless, each and every baby holds a special place in our hearts here at ChildrenFirst.
Pediatric Pavilion, Inc.
We have multiple medical pediatric group homes throughout Central Florida. They play a vital part for NICU babies that my need ongoing medical care after leaving the NICU. Our medical group homes provide a transitional care environment to help babies transition smoothly from the NICU to their home with the goal of preventing hospital readmissions.
During their stay at the medical group home, babies will receive around the clock care from professionally trained staff. Our staff members are experts in caring for babies with complex medical needs. Specializing in using ventilator, tracheotomy, G-tube and other complex therapies and treatments that are hard to find in non-institutional, natural home environments.
Private Duty Nursing
If a baby needs continuous experienced care after the NICU our team of professionals are here to help. In some cases, a baby may require the use of medical equipment even after they leave the NICU. Our team consists of registered nurses (RN), licensed practical nurses (LPN), physical therapists (PT), occupational therapists (OT), speech therapists (ST) and respiratory therapists (RT). They are trained to use the most advanced, high-tech equipment that is necessary for caring for technology-dependent infants.
Children's Home Medical Equipment, Inc.
Occasionally an infant requires durable medical equipment or feeding tubes past their NICU stay. As Central Florida's prime Durable Medical Equipment (DME) provider we are equipped and ready to help with all of these needs. We are local and ready to service all of your baby's home medical equipment and enteral nutrition needs.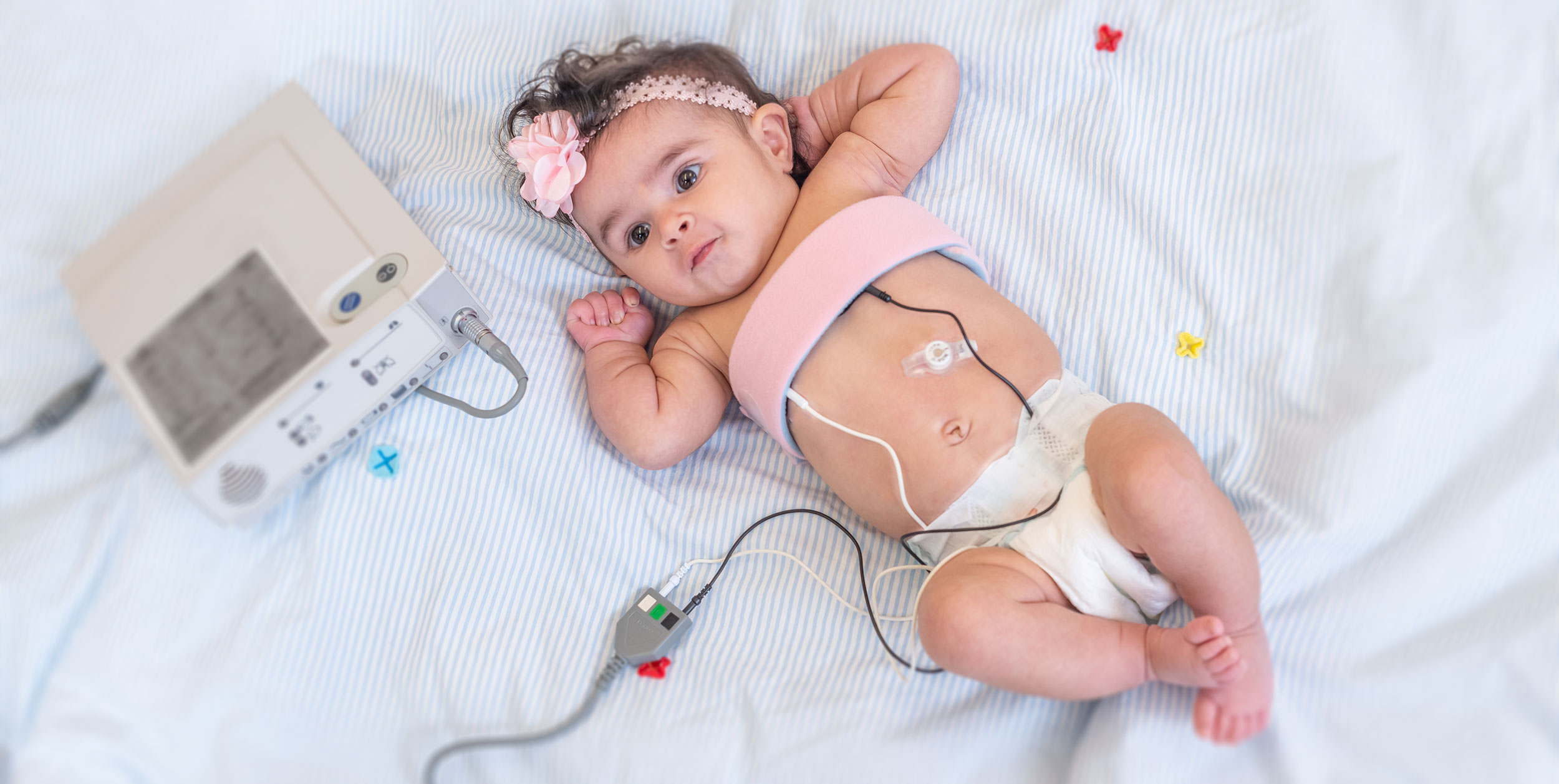 Outpatient Therapy
ChildrenFirst Therapy Services provides a full range of pediatric Physical (PT), Occupational (OT) and Speech (ST or SLP) therapies to infants. After a baby's stay in NICU they may require continued therapy. We are passionate about helping the infants in our care to reach their full potential. Through nurturing care and specialized therapies, we help to the development of each child's independence.
Prescribed Pediatric Extended Care
After the NICU an infant may require continued specialty care. In some cases, the care required is more complex than what a traditional day care can provide. That's where a Prescribed Pediatric Extended Care (PPEC) comes in to save the day. Our PPECS are specifically designed to encourage the development of infants with complex medical needs. While attending one of our Orlando area PPECs babies will participate in clinical interventions, therapy services, and educational activities daily.
September is NICU Awareness Month!
September is designated to honor the families that have experienced life in the NICU as well as celebrate the doctors, nurses, and other support staff that care for them. Here at ChildrenFirst it's important to us to highlight the importance of NICU Awareness Month because so many of the children we care for spent time in the NICU. Every babies NICU story is different. Some spend a short time there while others spend months and then require ongoing care after they leave. No matter what the case, the NICU is incredibly important to so many babies and their families. Once in the NICU, forever a NICU family.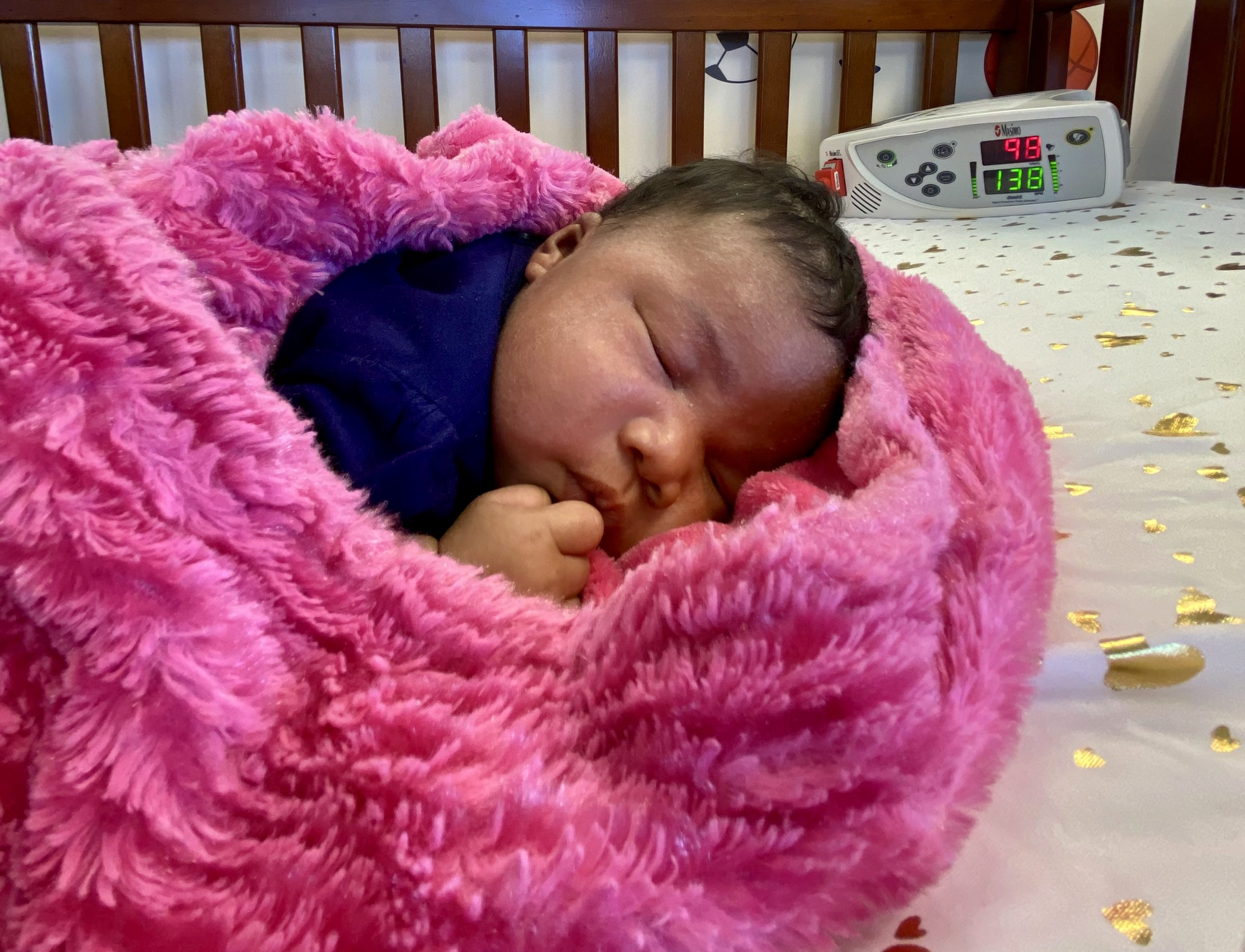 Ways YOU can Celebrate NICU Awareness
It doesn't have to be September to CELEBRATE and SPREAD AWARENESS about NICU babies! There are plenty of ways to show your support every day. We did the brainstorming for you and put together some of our favorite ways to celebrate NICU awareness!
Tell Your Story
There's comfort in numbers. This is so true, so many parents of NICU babies feel all alone. Encourage them through your own NICU baby's story. Sharing your story and experiences can mean all the difference to someone else. It shows them they are not in this alone.
Take it to Social Media
Spreading the word about NICU awareness has never been easier. With social media it's incredibly easy to spread the word and build awareness. If there's an organization you're part of or follow, share their posts about NICU Awareness. Feel free to get creative on your own as well. Create your own post and encourage your followers, family, and friends to share it. This is also a great opportunity to share your NICU baby's story too!
Donate to the Cause
There are so many organizations that have been created to support NICU families and many of them are non-profits. As a non-profit they rely on monetary donations to keep going. This is a great time to support a non-profit that helped you during baby's time in the NICU. Or any other one you might follow.
Connect with Your Local NICU
If you've been thinking about volunteering your time, this is a great place to start. Connecting with your local NICU doesn't mean you have to go there and help. You can volunteer by making blankets or any other supplies they might need. Simply give them a call and they will be more than happy to let you know what they are in need of.
Create NICU Care Packages (Staff)
If your baby spent any amount of time in the NICU then you know just how emotionally and physically exhausting the time can be. September is the perfect time to celebrate the NICU staff by creating little care packages. Simply grab some goodies like chocolate, gum, little cracker packs, or other small individually wrapped snacks. You can even add a little bottle of lotion and a chapstick. Then put all the items in a goodie bag. Take the time to write a note to include thanking them for all they do.
These care packages are great for families of babies in the NICU too! Their days are long and hard, and a little unexpected gift can really brighten their spirits!
Wear Green
Green is the official color of NICU Awareness! So, put on your green and strut your stuff in honor of your NICU baby!
ChildrenFirst – Specialty Care After the NICU
Here at ChildrenFirst we know how important continued specialty health care services are for some babies after the NICU. Sometimes preemies or babies born with complex medical needs require ongoing medical support and medical care. Through our six specialty health care services that we provide, we are able to serve these families in the Orlando area.
When life after NICU continues to present unique challenges ChildrenFirst is here to help! Our health care system is structured to provide specialty care to infants even after the NICU. We work together with you and your baby's health care provider to create a plan that fits their individual needs.
We are here, excited and ready to support you and your medically complex baby with their continued medical care after the NICU. Contact us today so we can discuss how we can best serve you and your baby!