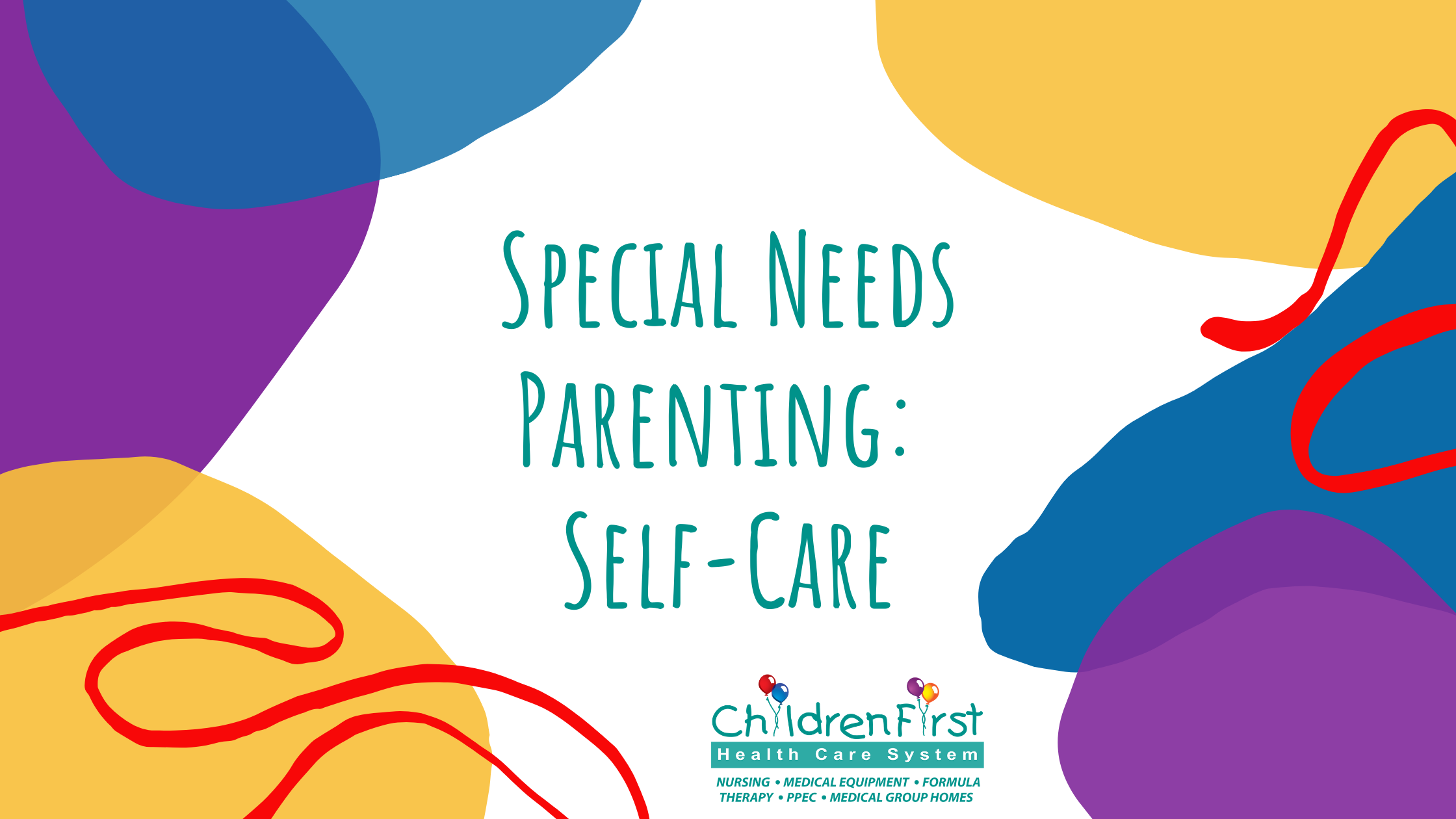 Special Needs Parenting: Self-Care
July 17, 2020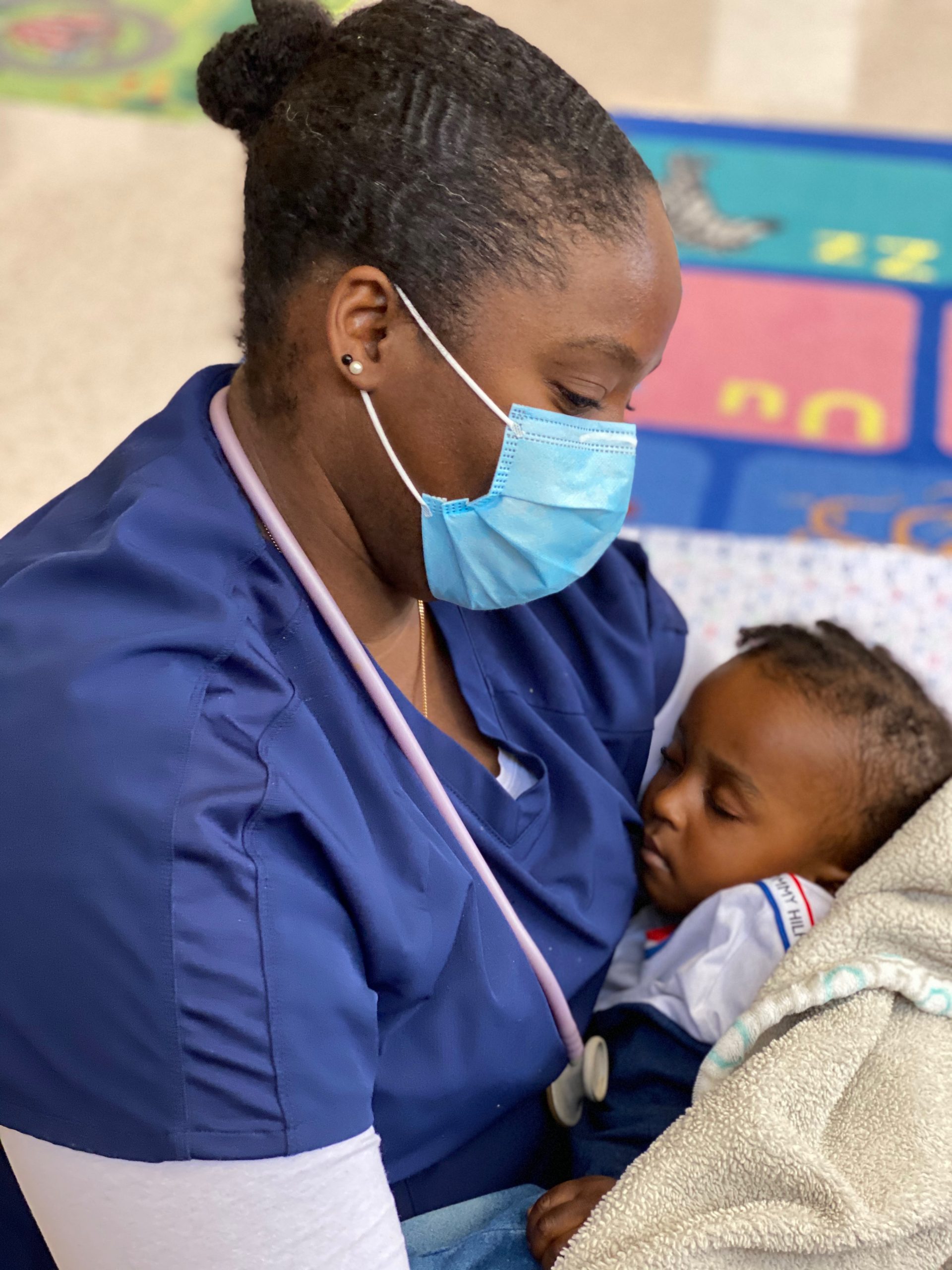 Specialty Care After the NICU
September 25, 2020
Things To Do in Orlando with Medically Complex Children
Orlando is full of fun things to do. While, Covid-19 has presented a few obstacles for getting out and about, there's some great options. The Orlando community is doing a great job at creating safe options for families to enjoy. Get ready to discover some fun things to do in Orlando with your medically complex child and the whole family!
We've created a list of places across Central Florida that the whole family will have fun doing, including your medically complex child. If you are itching for something to do or somewhere to go, we have you covered! Here is our list of fun things to do in Orlando with medically complex children. Remember to stay safe! Wear a mask, wash your hands, and social distance!
The Wheel at Icon Park
Formally known as the Orlando Eye, The Wheel at Icon Park is an Orlando icon. This fun Orlando attraction is currently offering private capsule upgrades for added safety. The Wheel is a great way to show your child the city from 400 feet above. Take an 18-minute, slow moving ride overlooking Big Sandlake and Little Sandlake, amongst other beautiful natural and manmade lakes around Orlando. Enjoy a bird's eye view of Walt Disney World and Universal Orlando along with International Drive. On a clear day, one can even see Lego Land and Kennedy Space Center! For evening rides the Wheel is equipped with 64,000 lights that offer a unique and colorful light show.
Some medically complex children with sensory issues may find the lights too much, so be sure to check it out during the day if that is the case with your child. The Wheel at Icon Park is accessible to everyone. For children who do use a wheelchair, double check the width, it can't be wider than 36 inches in order to fit.
Phone Number: 407-601-7907
Location: 8375 International Dr, Orlando, FL 32819
Hours of Operation: WED-SUN: 1pm – 9PM | CLOSED MON-TUE
Please call The Wheel at Icon Park or visit their website to confirm details before your visit.
Orlando Science Center
The Orlando Science Center continues to bring the love of science to kids and adults of all ages for over 60 years. With four floors full of adventure and knowledge there is so much to explore with your child. Don't worry, they have elevators throughout making it easy to go from floor to floor. There's plenty of fun to be had when you're checking out dinosaur bones and replicas, alligators and fish. Then head in another direction to learn about our Planet! Oh, and make sure you make a stop at Kidstown. It's a whole level specially designed for children under the age of 7. There is so much to see and do there, you'll quickly lose track of time with all of the fun.
When planning a fun visit to the Science Center in Orlando, be prepared for anyone 3 years old and older to wear a face mask as it is a requirement. Everyone will also have their temperature checked. Their safety measures they have incorporated is increased cleaning with sanitation. Social distancing is also required during your visit in order to make the Science Center as safe as possible.
The Orlando Science Center is also hosting virtual summer camps throughout the months of July and August. This is great for those who would rather stay home or have to stay home. All materials needed for the camp can be found around your house and are held with a live instructor through virtual class sessions.
Phone Number: (407) 514-2000
Location: 777 E Princeton St, Orlando, FL 32803
Hours of Operation: MON-SAT 10 AM-5PM | SUN 12PM -5PM |CLOSED WED
Please call the Orlando Science Center or visit their website to confirm details before your visit.
Lake Eola Park
Located downtown in the heart of Orlando, take a walk and explore Lake Eola Park. With wide sidewalks, you are able to take your medically complex child on a stroll in the fresh air regardless of what equipment they may have. Admire the lake and fountain and enjoy a simple day. Pack a lunch for a picnic and watch the beautiful swans swim around the lake. There are restrooms, a walking path, and even swan boat rentals to enjoy.   Bring some lettuce or bread and feed the swans and other birds that call the park home.
If your child is up to a boat rental, there is one swan boat that is wheelchair accessible if your child requires one. Be sure to book ahead of time as rentals are limited. Be advised that their Sunday Farmer's Market is temporarily closed due to Covid-19.
Phone Number: (407) 246-4484
Location: 512 E Washington St, Orlando, FL 32801
Hours of Operation: 6 AM-12AM DAILY
Please make sure to visit the Lake Eola Park website to confirm details before your visit.
Wild Florida Animal Safari
One of the most popular things to do right now for families around Central Florida is the Drive-Thru Safari Park. The best thing about this place is that it is completely drive through so you are able to see all the animals from the safety of your vehicle. Talk about social distancing at its finest! You won't have to worry about crowds, heat, or Covid-19 during this safari! Animals that can be seen from the comfort of your own car include zebras, eland antelope, American bison, mouflon sheep, scimitar oryx and more.
This is one of our top choices of fun things to do in Orlando with medically complex children right now. Wild Florida Animal Safari actually hosted an event for Nathaniel's Hope VIPs earlier this summer. The event is typically held in person, however because of Covid-19 they had to mix things up a bit and the Safari was just the place to do it! Click here to see it all on video! We were also there cheering on the VIPs!
There is an option to get out of your car to meet and feed the giraffes at the end, but this is entirely optional. They do a great job at only allowing 10 people on the platform at a time during feeds. You also get access to the walk through zoo included with admission to the drive through safari, however this too is completely optional.
Purchase your tickets online to limit contact, and schedule your reservation to the park.
Phone Number: 407-957-3135 | 1 (866) 532-7167
Location: 3301 Lake Cypress Rd, Kenansville, FL 34739
Hours of Operation: MON-SAT 9AM-6PM | CLOSED SUN
Please call Wild Florida or visit their website to confirm details before your visit.
Central Florida Zoo
The Central Florida Zoo, located in Sandford is an awesome place to take kids. This is a fantastic place for medically complex children including those who have sensory issues. Most exhibits are outdoors so guests are required to purchase timed tickets. They have implemented this so the zoo can limit the number of guests roaming the zoo at any given time. Masks are required for children 13 years and older, and suggested for those 12 years and younger.
On Tuesdays, from 9am to 10am, the first hour of the zoo is designated for at-risk guests, including those with compromised immune systems, elderly, pregnant, and medically complex children. Be sure to purchase these tickets ahead of time! The zoo also supplies a sensory bag that can be borrowed from the Zoo's Admission which supplies guests with noise cancelling headphones, cue cards, fidget tools and other items that may help. However we suggest you bring your own items like these if possible. Some exhibits are temporarily closed due to Covid-19, but there are plenty of exhibits that are opened and ready for you to explore.  Some types of animals you will encounter at the zoo are amphibians, invertebrates, birds, mammals, and reptiles.
Phone Number: (407) 323-4450
Location: 3755 W Seminole Blvd, Sanford, FL 32771
Hours of Operation: 9AM-3PM Daily, Opened TUES 9-10 AM at-risk and sensory guests are welcomed
Please call the Central Florida Zoo or visit their website to confirm details before your visit.
Orlando Museum of Art
With added safety precautions, the Orlando Museum of Art is a great place to bring medically fragile children especially during the warm summer months. The art museum aims to inspire those of all abilities and ethnicities to become their creative best. Here you will find exhibits featuring marvelous works of art by celebrated artists from around the world. The museum is practicing social distance, mask wearing. Currently they are offering free range of their museum without any time limit so that you and your family will not feel rushed during your time here. The museum is wheelchair accessible in all public areas and entrances. The museum is filled with colors and creativity sure to cultivate your child's artistry.
Phone Number: (407) 896-4231
Location: 2416 N Mills Ave, Orlando, FL 32803
Hours of Operation: TUES-FRI 10 AM-4PM | SAT-SUN 12PM-4PM | CLOSED MON
Please call the Orlando Museum of Art or visit their website to confirm details before your visit.
Camp Boggy Creek
Just outside of Orlando is Camp Boggy Creek. Typically this summer camp is done in person and aimed at supplying programs for children with serious illnesses. They aim to bring joy and foster freedom and spirit in a medically-sound camp environment to their campers. This year they are taking their camp virtual for the first time ever. Through their newly created virtual camps, counselors offer online activities that are designed to be interactive and engaging for medically complex and ill children.
The campers and their siblings are invited to join in on the fun through camp cheers and songs. There are newly created camp activities that can be done from home. Fun times can also be had as well when joining in on cabin chats and celebrating kindness and friendship daily. Connecting campers and their families who have similar stories and medical struggles, Camp Boggy Creek continues to strive for excellence and help children work through their hardships together.
A proud member of SeriousFun Children's Network, Camp Boggy Creek aims to create opportunities for medically complex and ill patients, help campers gain confidence in themselves and to look beyond their illnesses and fragilities. The goal is to bring joy to these children and to open up their world into unique possibilities. These camps are run free of charge to their guests. The camp understands the difficulties their campers and families struggle with and feel that now more than ever is it imperative to be a inspiration of hope for children that face medical challenges.
Phone Number: (352) 483-4200
Location: 30500 Brantley Branch Rd, Eustis, FL 32736/ Currently Online
Hours of Operation: 9AM-5PM DAILY | Camps held virtually
ChildrenFirst – Things To Do in Orlando with Medically Complex Children
Here at ChildrenFirst we know that your child's health and safety is of utmost importance. However, we all need some fun activities in our lives too.  Our awesome staff created this list of their favorite places that medically complex children and their families can enjoy together. There's even some that are virtual! We are sure you'll find something perfect for the whole family!
We are also here to support you and your medically complex child with other needs. Contact us today so we can discuss how we can best serve you!