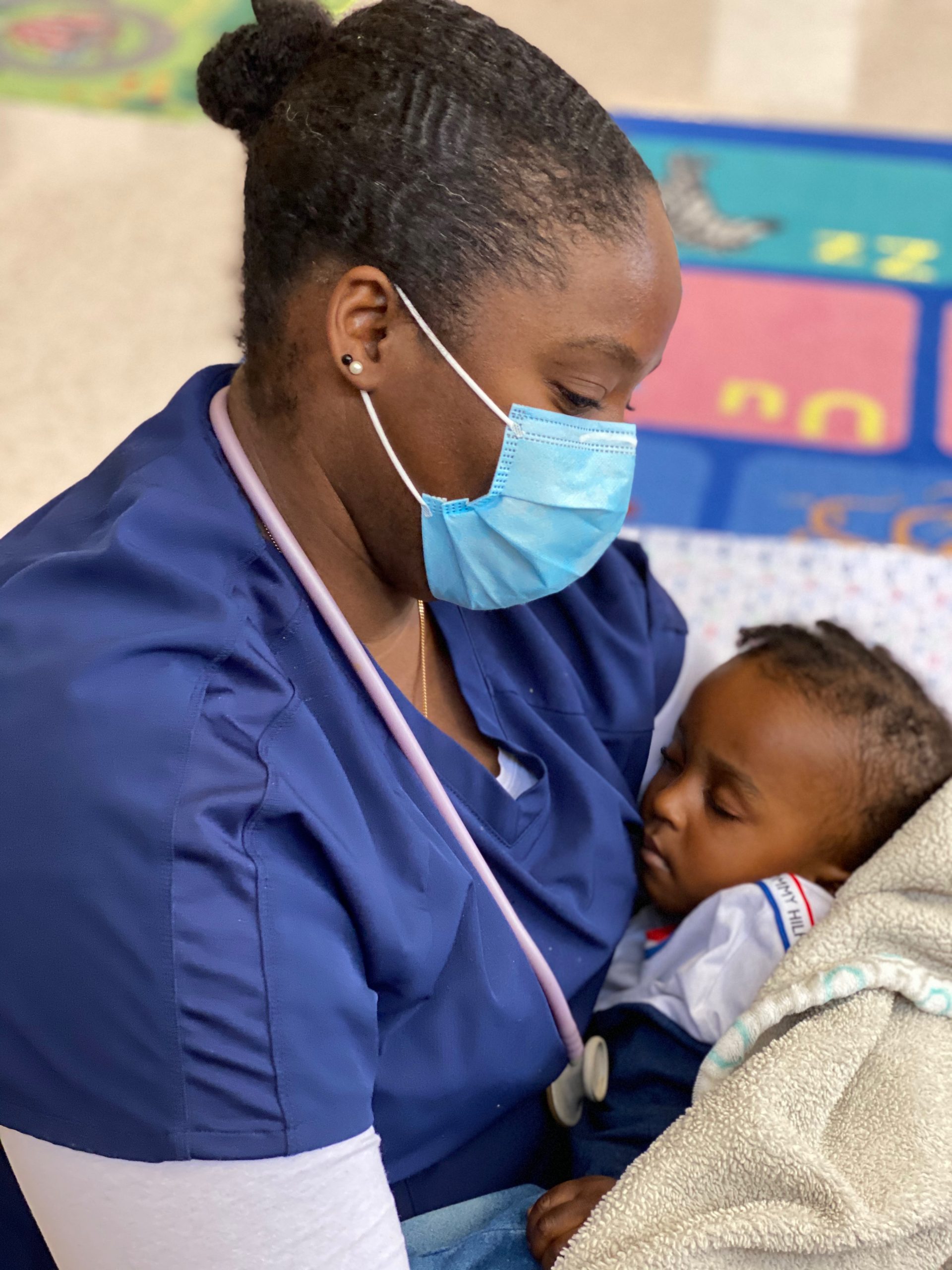 Specialty Care After the NICU
September 25, 2020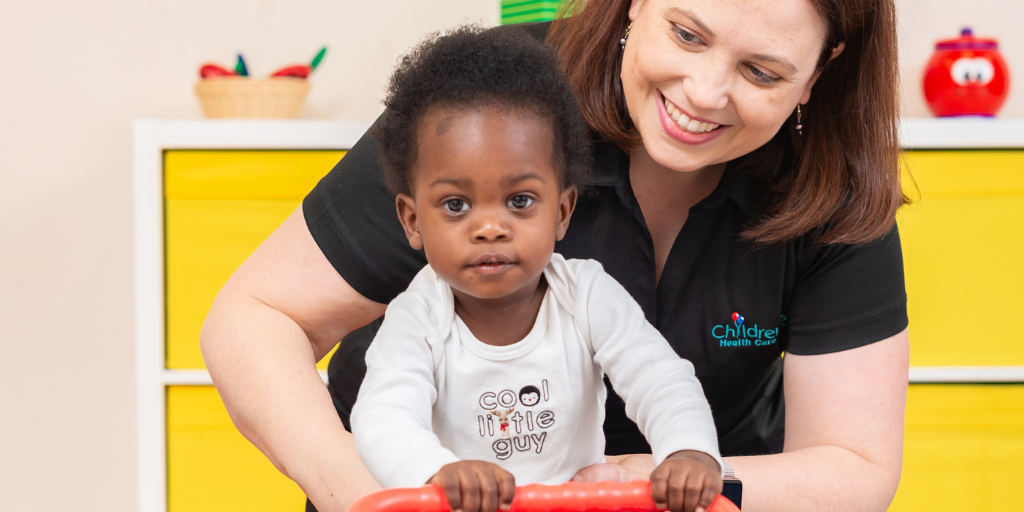 Medical Conditions that Benefit from Outpatient Therapy
November 17, 2020
Medically Complex Child: More than Special Needs
Are you a parent or guardian to a medically complex child? What does medically complex even mean? While most people are familiar with the term special needs, many haven't heard of medically complex. A medically complex child requires a high level of unique medical care for their special medical needs. Caring for a medically complex child involves medications, equipment, doctor visits, sleepless nights, hospital stays, and financial commitments.
What Makes a Child Medically Complex?
"Medically complex" is a term used when a child has a medical condition (in some cases multiple medical conditions) that require ongoing specialized care. The medical condition can vary from rare illnesses, to premature birth, and even incidents involving some sort of physical trauma. These conditions are typically functionally limiting and, in some cases, life-threatening.
While a medically complex child might require frequent hospital stays, they may also require specialized care while at home. Children with complex medical needs require caregivers and durable medical equipment to preform many daily tasks. Because "medically complex" is a term used to describe a wide array of medical conditions, it can be confusing for those with limited experience on the subject.
A Medically Complex Child Requires:
Doctors with a high level of medical expertise in specialty areas.
More than just typical routine checkups.
Individualized specialty care on an ongoing basis.
Longer than average hospital stays.
Extensive home care provided by private duty nurses.
The use of durable medical equipment.
What is a Medically Complex Patient?
A child who suffers from multiple complex medical conditions would be classified as a complex patient. These patients typically require extra care and specialized treatment in the form of specialists and sub-specialists due to their multiple chronic and complex health issues. Complex medical patients are either born with complex medical needs or develop them over time or after an injury.
Having the support and quality care of trusted medical professionals is crucial. They understand the medical challenges of a medically complex child. Many patients with medically complex conditions require around-the-clock care with some requiring constant supervision. Some of these children may outgrow their conditions while others may make progress. There are also some children that will require care for their entire lives.
What are Medically Complex Conditions?
In many cases children have more than one complex medical condition. These conditions know no age, race, sex, or religion. The term "medically complex health conditions" cover a very extensive list of various medical conditions. It is important to understand how severe the condition is and what level of specialty care is needed. More than likely a child will require specialty care on a daily basis to maintain their quality of life.
Medically complex children are reliant on caregivers and technological devices to do some of the simplest daily living activities. Conditions typically include:
Congenital Disorders
Severe Neurological Conditions
Functional Impairment
Developmental Disabilities
Developmental Delays
Congenital Disorders
Congenital disorders are medical conditions that are present at birth, and in most cases before birth. Studies have discovered that most congenital disorders are caused by genetic factors, environmental factors, or a combination of both.
Genetic Causes Include:
Chromosomal Defects – Caused when there are too many or too few chromosomes at conception.
Single Gene Defects – Caused when there is a mutation in the gene causing a defect.
Dominant Inheritance – Caused when a faulty gene from the more dominant parent (who may or may not have the disorder) is passed down.
Recessive Inheritance – Caused when two parents without the faulty gene pass the disorder on.
Environmental Caused – This could include a disease/illness the mother has while pregnant that may affect the baby. It could also include things such as the consumption of alcohol while pregnant.
Multifactorial Birth Defects – Caused by a combination of an inherited gene that is then triggered by something environmental.
Common Types of Congenital Disorders:
Fetal Alcohol Syndrome
Spina Bifida
Congenital Heart Disease
Down Syndrome
Clef Lip/Palate
Edward's Syndrome
Severe Neurological Conditions
Severe neurological conditions are disorders that can affect the brain, spinal cord, cranial nerves, peripheral nerves, nerve roots, autonomic nervous system, neuromuscular junction, and muscles. These conditions can be hereditary as well as caused by an illness or physically traumatic event.
Common Types of Neurological Conditions:
Epilepsy
Alzheimer's Disease
Stroke
Multiple Sclerosis
Parkinson's Disease
Brain Tumor
Functional Impairment
Functional impairment is a condition that reduces an individual's physical and/or mental capacity and is characterized by the complete or partial loss of a body part's function.
Common Types of Functional Impairment Conditions:
Loss of Limb
Mobility Disorder
Premature Birth
Cerebral Palsy
Severe Contractures
Anatomical Deformity
Developmental Disabilities
Developmental disabilities are mental and/or physical impairments that become apparent during the developmental stage of a child's life. These conditions may impact the child's speech, mobility, learning, and/or behavior and usually last throughout a person's lifetime. Most developmental disabilities begin before a child is born and can be caused by social, environmental, and physical factors.
Common Factors that Cause Developmental Disabilities:
Chromosomal or genetic abnormalities passed down from a parent.
Brain injury or infection while in the womb or after birth.
Nutritional or growth-related issues.
If a child is a preemie (born before it's due date.)
Premature birth.
Substance abuse while pregnant.
Common Types of Developmental Disabilities:
ADHD
Autism
Cerebral Palsy
Dyslexia
Down's Syndrome
What is the Difference Between Medically Complex and Medically fragile?
Medically complex and medically fragile are two similar medical terms that are often used interchangeably by parents and caregivers. The biggest differentiating factor between the two is that medically fragile children have one condition while medically complex children have multiple conditions. Both medically fragile and medically complex children require specialized care for medical conditions that affect their daily lives.
Caring for a Medically Complex Child
Parenting is a whole new world with a medically complex child. It will quickly become obvious that you'll need to find your tribe. This means connecting with others who can relate to you. Your support system will include therapists, a medical team, and other parents that also have a medically complex child.
According to a recent study by The Conversation, a globally-based academic journal, children who have medically complex conditions are treated by an average of thirteen physicians and six sub-specialists. Can you imagine as a parent or caregiver trying to do it all on your own? This is exactly why you need to connect with others. Organization will also go a long way! As the parent or caregiver of a medically complex child, it's imperative to keep yourself as organized as possible.
Here are some tips for keeping all of the child's information and records organized:
Take detailed notes at every doctor's appointment.
Ask for copies of records from each visit.
Keep a calendar specifically for all things medically-related to your child.
Have a binder you can take to every appointment. You can organize it with copies of office visits and an updated list of all medications!
ChildrenFirst is Orlando's Premier Health Care System for Medically Complex Children
Maneuvering the world as a parent of a child with complex medical needs comes with both GOOD and BAD days. This is where ChildrenFirst comes in. We understand the commitment and care required for raising a medically complex child. Through love and compassion, we provide care and support. ChildrenFirst is a pediatric health care system that provides integrated medical services to infants and children with complex medical needs.
It's our pleasure to make life simpler and more manageable for you and your child. Through our six specialized pediatric home care and ancillary care service divisions we are able to serve our Central Florida community.
Medically complex children require around the clock care, twenty-four hours a day. This is why having a pediatric healthcare system is so important. A medically fragile child requires medical attention both inside the home and outside the home. ChildrenFirst is Central Florida's premier provider in pediatric health care specializing in: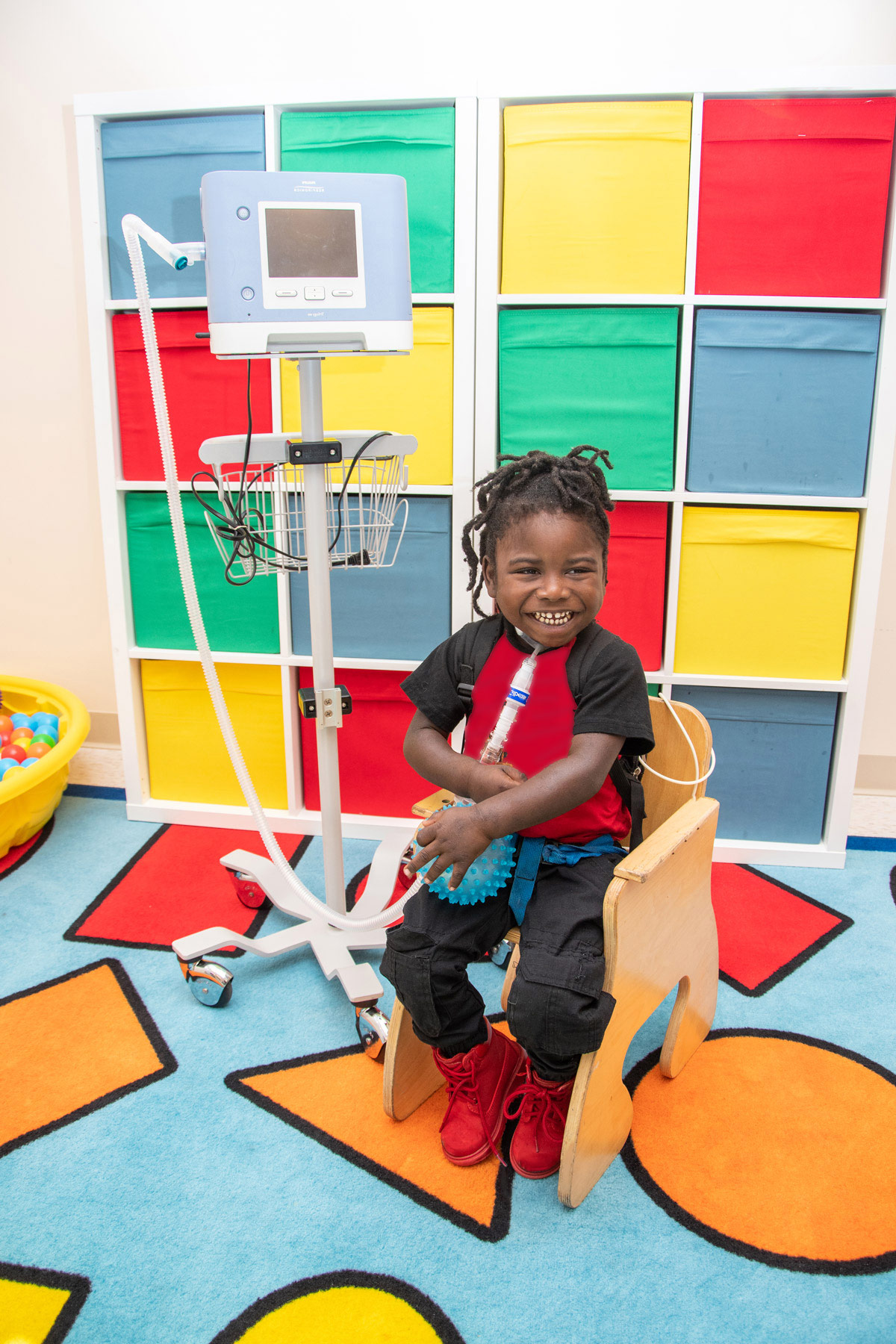 Your Self-Care
Self-care is imperative for ALL parents! This holds true to both parents and caregivers of a child with complex medical needs. A little bit of self-care can go a long way, and we promise it doesn't have to be hard! You can sneak a little personal care in each day (sometimes you just might have to get creative)!
Self-Care Ideas to Implement in Daily Life:
Hire out simple tasks or ask friends or relatives for help running errands.
Try using a grocery delivery service.
Know your local and online resources where others are going through similar experiences. There are numerous groups online that help parents cope and offer an outlet and ideas. This is a great way to connect with other parents and caregivers on your own time.
REST! As a parent or caregiver, it's incredibly important to rest.
To discover more self-care ideas and why it's so important click here.
Find Your Family's Normal
Having a child with complex medical conditions presents its own challenges. Adapting to a new normal and what's best for your family is key!  Finding the right doctors and specialists is imperative to keeping your child as healthy as possible. Having a pediatric health care system designed specifically for children with complex medical needs can make life more manageable and much simpler. The team of doctors, nurses, and support staff at ChildrenFirst are dedicated to caring for children with complex medical needs. We love supporting families throughout their child's journey through adolescence and into adulthood.
ChildrenFirst – Medically Complex Child: More than Special Needs
Here at ChildrenFirst, we know the challenges that come with raising a medically complex child. We know that quality changes lives. This is why we offer specialized care plans to meet each child's individual needs.
ChildrenFirst Health Care System offers complete pediatric health care to families living in Central Florida. Through our six specialized pediatric home care and ancillary care service divisions we're committed to our pediatric patients with complex medical needs. The goal is to promote healthy living and growth. We celebrate all milestones both BIG and SMALL!
We work together with your child's health care provider to create a plan that fits their individual needs. We'll keep you updated with your child's progress along the way. We are here, excited and ready to support you and your medically complex child through our specialized services. Contact us today to discuss how we can best serve you!