Medical Conditions that Benefit from Outpatient Therapy
ChildrenFirst Therapy Services  offers pediatric outpatient therapy for children with complex medical conditions throughout Central Florida. We believe that quality changes lives and we understand that children with medically complex needs require unique care every day. Pediatric outpatient therapy is proven to help medically complex children reach their full potential.
Whether a child requires occupational therapy, speech therapy, physical therapy, or a combination of all three, the end goal is to improve their health and independence. Understanding a patient's medical condition or complexity is key to connecting them with proper therapies.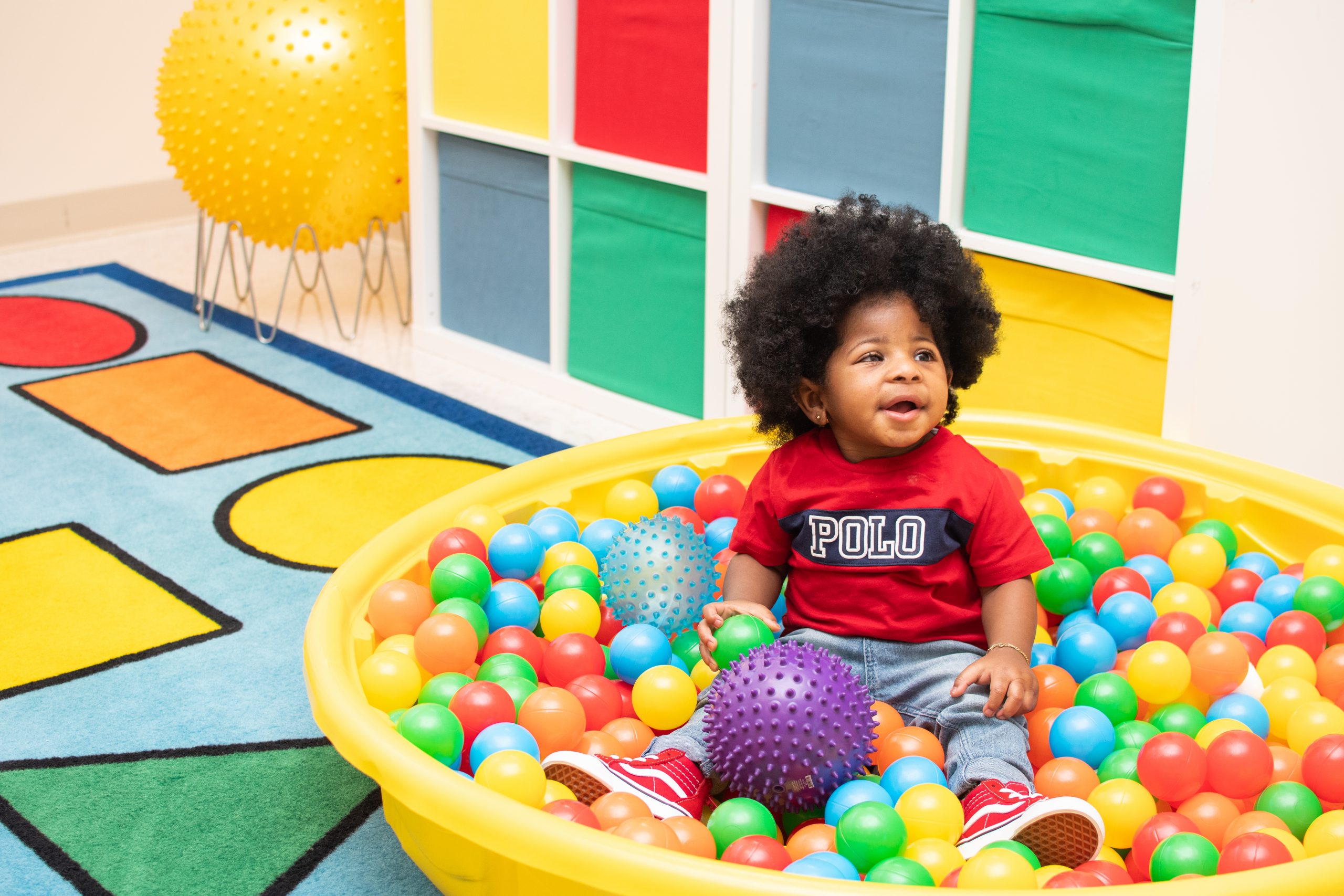 Medical Conditions and Outpatient Therapy (PT, OT & ST/SLP)
Autism
A child with autism typically has multiple symptoms or signs prior to a diagnosis. These symptoms may include but, are not limited to:
Avoids eye contact
Resists physical touch
Delayed speech
Repetitive speech
Restricted and repetitive behavior
Delays in large movement skills like walking or skipping
Poor balance
Sensory issues
Regardless of how many symptoms your child may show, each one can be treated with pediatric Outpatient Therapy. Although every child is different, it is very common for most to require occupational therapy, physical therapy and speech therapy. Physical therapy helps patients improve their gross motor skills and maximize their mobility potential. Occupational therapy helps patients restore their independence and quality of life and may also be recommended for sensory-related issues. Speech therapy helps patients specifically with communication or swallowing disorders and is great in helping children with autism develop social cues.
Developmental Delay
Developmental delays in children means they are not hitting their major milestones within a certain expected time period. Based on their age, doctors will note if they see a developmental delay occurring. Some symptoms of developmental may delays include:
Failure to respond to their own name
Repetitive movements
Lack of facial expression
Resistance to cuddling
Resistance to playing with others
Coordination problems
Inability to speak or difficulty speaking
Pediatric patients with developmental delays drastically benefit from speech therapy. Speech therapy helps pediatric patients in the areas of language and verbal sounds. This will get them talking with an understanding of language and speech. Physical therapy and occupational therapy also benefit children experiencing developmental delays. While physical therapy helps children who are delayed with their gross motor skills, occupational therapy is where fine motor skills and sensory help will come in to play while simultaneously teaching them independence. Combined, these three therapies play an important role in helping a child's development.
Complications of Prematurity
Premature babies may potentially experience long term developmental and intellectual disabilities in addition to other complications. While most preemies catch up  to their peers by the time they reach 3 years of age, they may require help getting there. In some circumstances, preemies may require additional help past the age of three.
A great resource for treating developmental delays in premature infants is outpatient therapy. Developmental delays in preemies are caused by an interruption in the necessary brain development that takes place in utero. Pediatric patients with medical conditions such as delayed cognitive function may benefit from outpatient therapy. A combination of occupational, speech, and physical therapy may help children born prematurely to overcome their complications to live a healthy, happy life.
Cerebral Palsy
Cerebral Palsy is a medical condition that hinders the body's ability to move in certain ways by affecting muscle tone, motor skills, and physical movement. Most often caused by brain damage that occurs before or after birth, this condition can cause a lifetime of long-term effects.
One of the most effective courses of treatment for Cerebral Palsy is physical therapy. Beginning at a young age, physical therapy supports a pediatric patient's ability to build strength, coordination, and flexibility, optimizing a child's mobility functions. In addition to physical therapy, occupational and speech therapy encourage cognitive and physical development as well as fine motor skills and social abilities. Speech therapy specifically helps improve on overall treatment through developing communication skills by strengthening control of facial and oral muscles.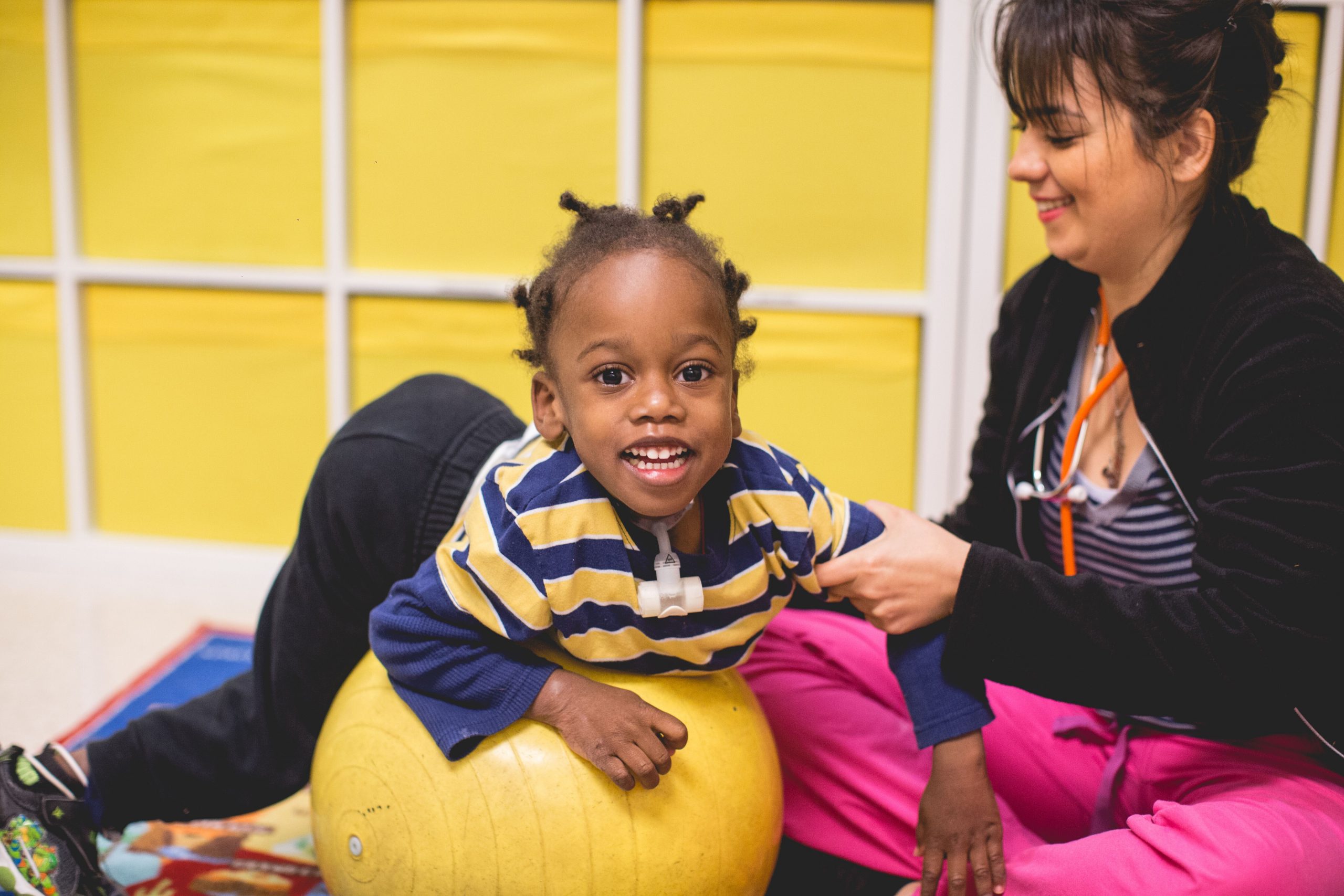 Spina Bifida
Spina Bifida occurs when a baby's spinal cord fails to develop or close properly while in utero. While Spina Bifida cannot be cured, the physical defect located on the patient's back may be closed through surgery, depending on the severity. Supported by a medical team that can manage complications, pediatric patients with Spina Bifida may benefit from treatments such as physical, occupational, and speech therapy. Improving muscle balance, coordination, strength, and communication skills will help children gain social skills, boost confidence, and achieve independence.
ADD/ADHD
Attention Deficit and Hyperactivity Disorder, also known as ADHD, is a mental health disorder that can cause a wide range of behavioral problems. Children diagnosed with ADHD may experience sensory disorders, developmental delays, learning difficulties, anxiety, Obsessive Compulsive Disorder (OCD), and could possible be on the Autism spectrum. Symptoms of ADHD include:
Inability to focus
Restlessness
Difficulty staying still
Forgetfulness
Carelessness
Impulsiveness
Disorganization
Prescribed medication and outpatient therapy have proven to be beneficial for children diagnosed with ADHD. Occupational therapy helps improve physical movement, coordination, and flexibility, while behavioral therapy specifically targets energy levels and behavior. There are a wide variety of resources available both online and in person that may benefit families experiencing a child with ADHD.
Sensory Dysfunction
Sensory Processing Disorder is a neurological disorder characterized by having difficulty in responding to and understanding sensory impulses. Occupational and speech therapy are both great options in helping pediatric patients work through many of their sensory issues.
Symptoms may include:
Hyperacute hearing
Hypersensitive hearing
Touch aversion
Poor motor skills
Overly aggressive
No sense of boundaries
Asperger Syndrome
Asperger Syndrome, also known as Asperger's, is a neurodevelopment disorder that falls on the autism spectrum and is characterized by difficulties in social interaction and communication. A combination of speech, physical, and occupational therapy may help improve pediatric patients diagnosed with Asperger's. Individuals with Asperger Syndrome often have the inability to combine muscle movements and language and may benefit from physical and speech therapy. In addition to this, occupational therapy can help Asperger's patients develop their social selves as well as teach them self-care skills necessary in obtaining independence.
Down Syndrome
Down Syndrome is a genetic disorder resulting from an extra chromosome obtained in utero. Down Syndrome is characterized by developmental delays, communication issues, learning disabilities, and a distinct facial expression. Depending on the severity of symptoms, a combination of speech, occupational, and physical therapy may help improve a patient's quality of life.
Genetic Disorders
Genetic disorders can be caused by a multitude of different elements, including the mutation of one gene, multiple genes, chromosomal damage, and environmental factors. The five most common genetic disorders are:
Cystic Fibrosis
Down Syndrome
Tay-Sachs Disease
Sickle Cell Anemia
Thalassemia
Depending on the severity of symptoms, a combination of speech, occupational, and physical therapy may improve a patient's quality of life. Each therapy will help give a child confidence to take on their day, communicate effectively, and obtain independence.
Torticollis
Torticollis is a medical condition involving the muscles of the neck forcing the head to tilt downward. Symptoms of Torticollis include a limited range of motion for the head accompanied by neck pain, muscle spasms, and headaches. Physical therapy can help patients regain motion of their head and neck, eliminating discomfort and pains associated with this condition.
Hemiplegia
Hemiplegia, a condition characterized by paralysis to one side of the body, is caused almost exclusively by brain damage or a spinal cord injury. Physical therapy is helpful in treating symptoms of Hemiplegia such as physical weakness, muscle control, seizures, and chronic pain. Physical therapists work with pediatric patients on improving gross motor skills such as walking and running. Occupational therapists work with children to recover fine motor skills such as holding a cup or using a pencil. Employing both physical and occupational therapy will help children with hemiplegia regain independence and give them a higher quality of life.
Pervasive Developmental Disorder
Pervasive Developmental Disorder is characterized by the delayed development of communication and socialization skills.
The five Pervasive Developmental Disorders are:
Autism Spectrum Disorder
Asperger Syndrome
Rett Syndrome
Childhood Disintegrative Disorder
Pervasive Developmental Disorder – Not Otherwise Specified (PDD-NOS)
The best course of treatment for these disorders would be occupational and physical therapy in order to specifically improve motor and sensory deficits. 
Traumatic Injuries
Traumatic injuries are physical injuries cause by sudden, onset trauma that require immediate medical assistance. Traumatic injuries can be caused by anything from a natural disaster to an injury and require a trip to the hospital. Depending on the type of injury and level of severity, a child may require any combination of outpatient therapy such as occupational, speech, and physical therapy.
Dysgraphia/Dyspraxia
Though both Dysgraphia and Dyspraxia are similar, they have important distinctions. Dysgraphia refers to issues with the written language and is caused by a language-based weakness. Dyspraxia is a neurological disorder that effects the ability to plan and process motor tasks. Occupational therapy can help both Dyspraxia and Dysgraphia patients improve fine motor skills such as writing and processing motor tasks.
Intellectual Disabilities
Children diagnosed with an intellectual disability struggle with reasoning, learning, and problem-solving skills. Speech therapy can help children with intellectual disabilities improve communication skills, including language and speech. Occupational therapy focuses on the use of purposeful activities in order to prepare intellectually disabled children for real-life scenarios such as self-care, employment, and domestic life.
Prader-Willi Syndrome
Prader-Willi Syndrome is a complex medical disorder normally caused by the deletion of part of the chromosomes that are passed down from the father's sperm. Prader-Willi Syndrome is characterized by an excessive interest in food, obsessive and compulsive behaviors, and mood fluctuations. Physical therapy and behavioral therapy are two main therapies that will be extraordinarily helpful for a child to regain their independence. Pediatric patients can restore their muscle function and strength through exercises planned by the physical therapists, while behavioral therapy can target destructive behavior regarding food and mood.
ChildrenFirst – Medical Conditions that Benefit from Outpatient Therapy
Our team at ChildrenFirst has seen firsthand how outpatient therapy has improved the lives of countless children. We never tire of celebrating well-earned milestones! ChildrenFirst prides itself on having the most talented and dedicated physical, occupational, and speech therapists in Central Florida.
Parenting a child with complex medical needs comes with its own unique set of challenges. We are here, ready and excited to support your family on their treatment journey. We work together with your child's health care provider to create a plan that best fits their individual medical needs. Contact us today so we can discuss how we may best serve you!