Medically Complex Pediatric Doctors in Central Florida
September 10, 2021
7 DIY Accessible Home Improvements
September 30, 2021
Transitional Pediatric Care with ChildrenFirst
There's no place like home, unless transitional pediatric care is required… In that case, there's no place like a medical group home.
Transitional pediatric care can make all the difference for a child when transitioning from hospital to home. Our knowledgeable team members at ChildrenFirst understand that children with complex medical conditions require specialized medical attention both while in the hospital and at home. ChildrenFirst, is here to help as your extra set of hands during your child's transitional pediatric care.
The goal of transitional pediatric care is to give young patients the opportunity to move from the hospital to a residential environment, whether at their own house or to a medical group home. Utilizing transitional care leads to a smoother transition and less chance of needing to be readmitted to the hospital. Children who need transitional pediatric care have already been through a very difficult journey and returning home should be as seamless and stress-free as possible. Typically, patients requiring this type of care depend upon around-the-clock care and constant observation.
Central Florida's Best Pediatric Health Care System
As Central Florida's BEST pediatric home health care system, ChildrenFirst is well-versed in caring for both medically fragile and medically complex children and infants. We began serving the community in 1994 when our founder saw the difficulties and challenges that medically complex children and infants face and was struck with the desire to improve their quality of life. We pride ourselves in being a one-stop pediatric service provider for all of your child's complex medical needs. In addition to transitional care, we provide: pediatric private duty nurses, medical group homes, in-home and out-patient therapies, we have 6 prescribed pediatric extended care facilities, and supply specialty formulas and durable medical equipment. ChildrenFirst is dedicated to serving you and your child with compassion by providing the highest level of care possible.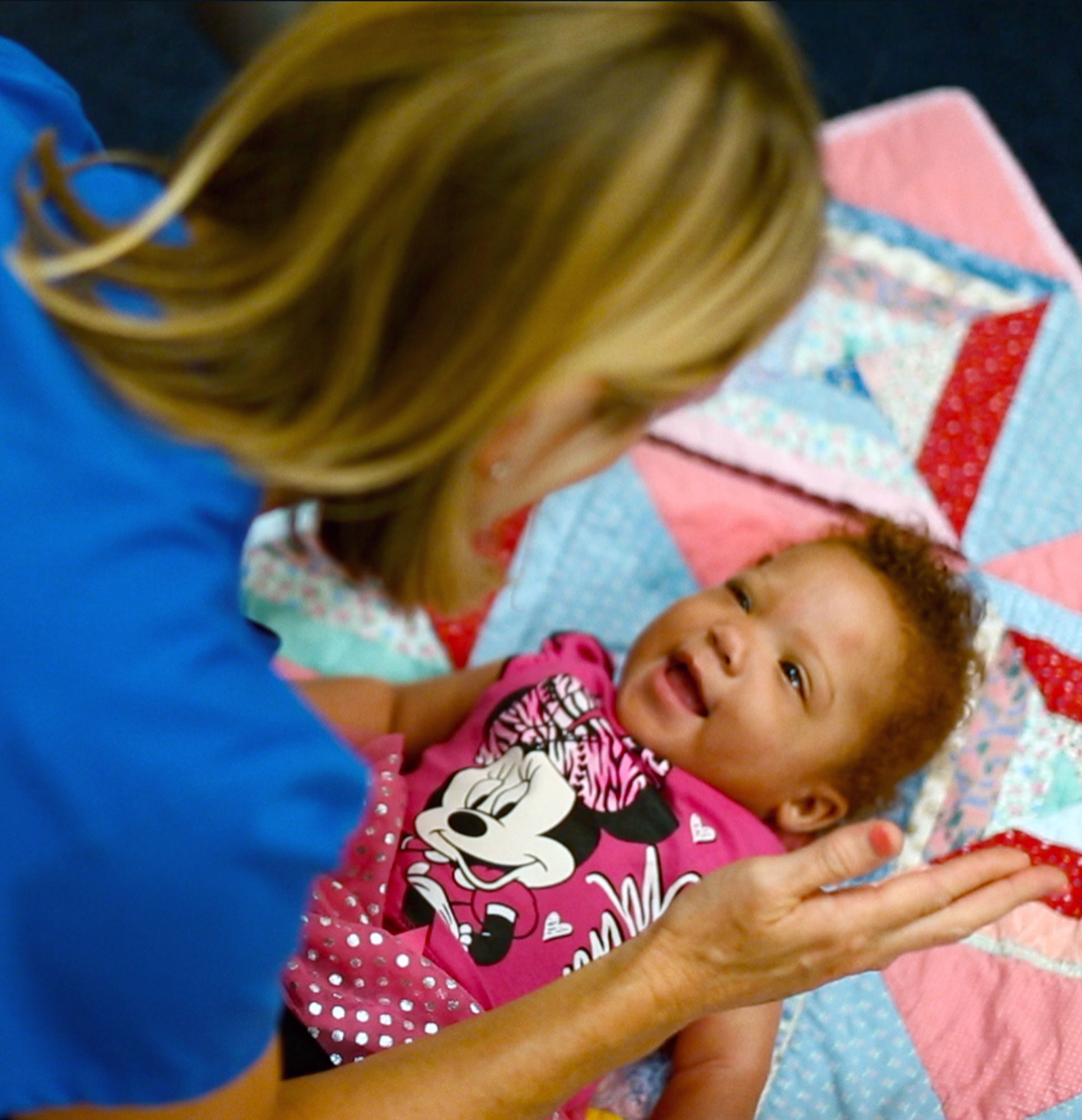 Individualized Transitional Pediatric Care
Transitional care is just as unique as the child receiving it. For example, a baby who was born prematurely may spend days, weeks, or even months in the Neonatal Intensive Care Unit or NICU. After graduating from the NICU, the baby may still require specialized medical care and isn't quite ready for a seamless recovery at home. Although the baby's health is improving, they still require medical supplies such as specialty formula, feeding tubes, feeding supplies, portable oxygen, and a feeding pump. Going directly home may be an overwhelming experience for both the parents as well as the baby. In this circumstance, it is in everyone's best interest to enter into transitional care at a medical group home.
Transitional care may be required for a child or infant for a wide range of complex medical conditions. No two medically complex children are alike. ChildrenFirst Pediatric Pavilion's transitional care provides medically complex children with the support and technology needed to keep their health improving before they are ready to make the journey home. Here are some common reasons why an infant or child would be admitted to a medical group home for transitional care:
Major surgery or trauma
Use of a ventilator
Traumatic brain injuries
Advanced cancers
Organ transplantation
Frequent seizures
Stroke
Spina Bifida
Tracheostomy care
Near drowning
Other complex medical issues
The Best Place to Transition from Hospital to Home
There's no better place for an infant or child with a complex medical condition to transition from hospital to home other than  a medical group home. Medical group homes are located in residential settings, fostering a much more welcoming environment when compared to hospitals. However, similar to a hospital, children and infants receive around-the-clock care from compassionate and caring licensed medical staff. The Pediatric Pavilion team understands the importance of handling stressful medical transitions and are dedicated to attending to your child with the utmost care. We understand the anxiety that may accompany families during this chapter of their lives and want to help guide you every step of the way, from hospital to home.
Continuous Care
Medical Group homes provide the proper transitional support for your medically complex child. Whether your child is an infant or teen entering young adulthood, we have a special place for them in one of our homes. Complete with 24-hour supervision, each home is staffed and organized for the child's specific medical needs. Our group homes employ every level of nurse that the residents may require including Registered Nurses (RN), Licensed Practical Nurses (LPN) and Certified Nursing Assistants (CNA).
Pediatric medical supplies and enteral formula are also provided at our medical group homes. These might include, but are not limited to, enteral formula and other specialty formulas, feeding tubes, feeding pumps, feeding supplies and GTube supplies. Ensuring your child has a smooth medical transition is our top priority.
In these community-based residential homes, children are cared for and nurtured while they undergo their recovery plan. These intensive clinical management programs will help prepare most children to outgrow the level of care needed from the Pediatric Pavilion.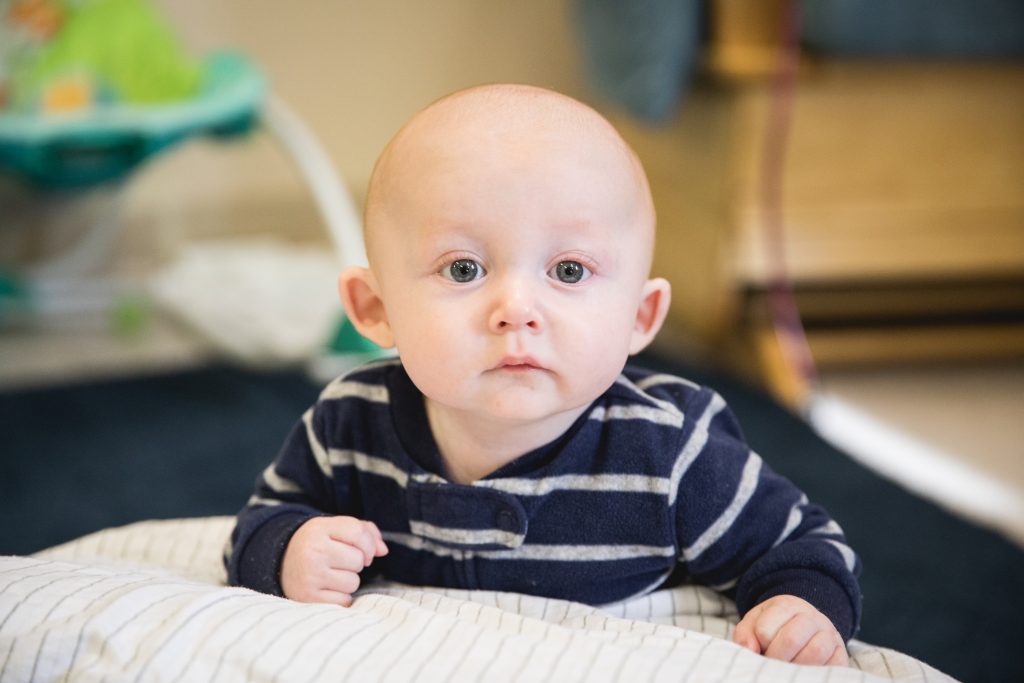 A Permanent Home
While the ultimate goal for your child is to progress to the point of graduating from the Pediatric Pavilion, every child's needs are different. While some children live there for only a few years to receive intensive clinical management before transitioning into their own home, others may require more long-term care. At ChildrenFirst, we understand the uniqueness of your child and are equipped to support them in every way possible.
Going Home
When it comes time for a child to transition out of the medical group home and into their own, ChildrenFirst will coordinate your child's arrival. Once home, your child may still need further assistance that's best provided by a Private Duty Nurse (PDN). A Private Duty Nurse provides individualized health care to your child by way of in-home therapy services. As Central Florida's leader in Pediatric Private Duty Nursing, ChildrenFirst provides nurses in the following areas of expertise:
Registered Nurses (RN)
Licensed Practical Nurses (LPN)
Physical Therapists (PT)
Respiratory Therapists (RT)
Occupational Therapists (OT)
Speech Therapists (ST)
At ChildrenFirst, our team of compassionate nursing professionals will help make your child's journey into their home as seamless as possible.  Using the most advanced and high-tech medical equipment, we specialize in caring for technology-dependent infants and children. We understand the impact complex medical conditions have on both children and their families and our team of nurses are trained to promote a pediatric patient's maximum health, help attain their medical goals, and provide nurturing care in a compassionate environment.
Stress Free Admission into Transitional Pediatric Care
ChildrenFirst's top priority is making sure your child's admission into transitional pediatric care is stress-free for the whole family. Our experienced team is dedicated to helping families navigate challenging areas such as paperwork and insurance. Alongside our case managers, families work closely with physicians and nurses in order to ensure you have an expertly coordinated plan of care. We also provide education and training for families on all services.
How to Prepare as a Parent
As a parent, there are many actions you can take to support your child's transitional care team. Here are some examples on how to ensure your child receives the best care possible:
Communicate openly and honestly with your transitional care team regarding your child's routine care preferences. You know your child better than anyone and can provide valuable information regarding their likes and dislikes.
Children with complex medical conditions requires unique needs. Although your care team has been through specific education and training, share the things you've learned along your medical journey that have helped aid in the care of your child.
Always plan ahead for other options if you're unable to reach the person you typically speak with.
It's important to trust the pediatric transitional care team you've chosen.
Work together with the transitional care team to develop an emergency preparedness plan. Practice this plan together so you feel confident in the case of an emergency.
Remember, it's always okay to double check that the health care professionals working with your child practice within state laws and guidelines.
Tips for Parents with a Child in Transitional Pediatric Care
Know what your child's needs are and how to clearly communicate them to the transitional care team.
Educate yourself on your child's diagnosis and complex medical needs. This includes the signs and symptoms of them becoming ill.
Educate close family and friends on your child's diagnosis and needs.
Have a list of "dos and don'ts" to share with the transitional care team.
Learn your child's transitional care schedule.
Share with the transitional care team any coping or comforting methods you know are effective with your child.
If family, friends, or anyone else offers you help… TAKE IT!
Keep a notebook on hand to make a running list of questions. You never know if a question for your physician or transitional care team may pop into your head.
Use a calendar to stay organized and plan appointments, errands, and tasks.
Find a support system and connect with others in your situation. They understand what you are going through and can provide comfort in times of distress or anxiety.
Practice self-care. We have an entire article about self-care and special needs parenting. Click here to read it now!
ChildrenFirst – Transitional Pediatric Care with ChildrenFirst
Our team of professionals at ChildrenFirst strive to serve medically complex children and their families in a myriad of ways. We understand how difficult it is being a parent and want to be a part of this journey with you. We are excited and prepared to support you and your medically complex child with all of their transitional care needs. Contact us today so that we can discuss how we can best serve you!